Your Healthcare Connection
< Back
ASSURE Normal Saline 0.9% Swab, 3.5cm X 3.5cm 2-Ply, 200pcs/Box
ASSURE-7M-004NACL-01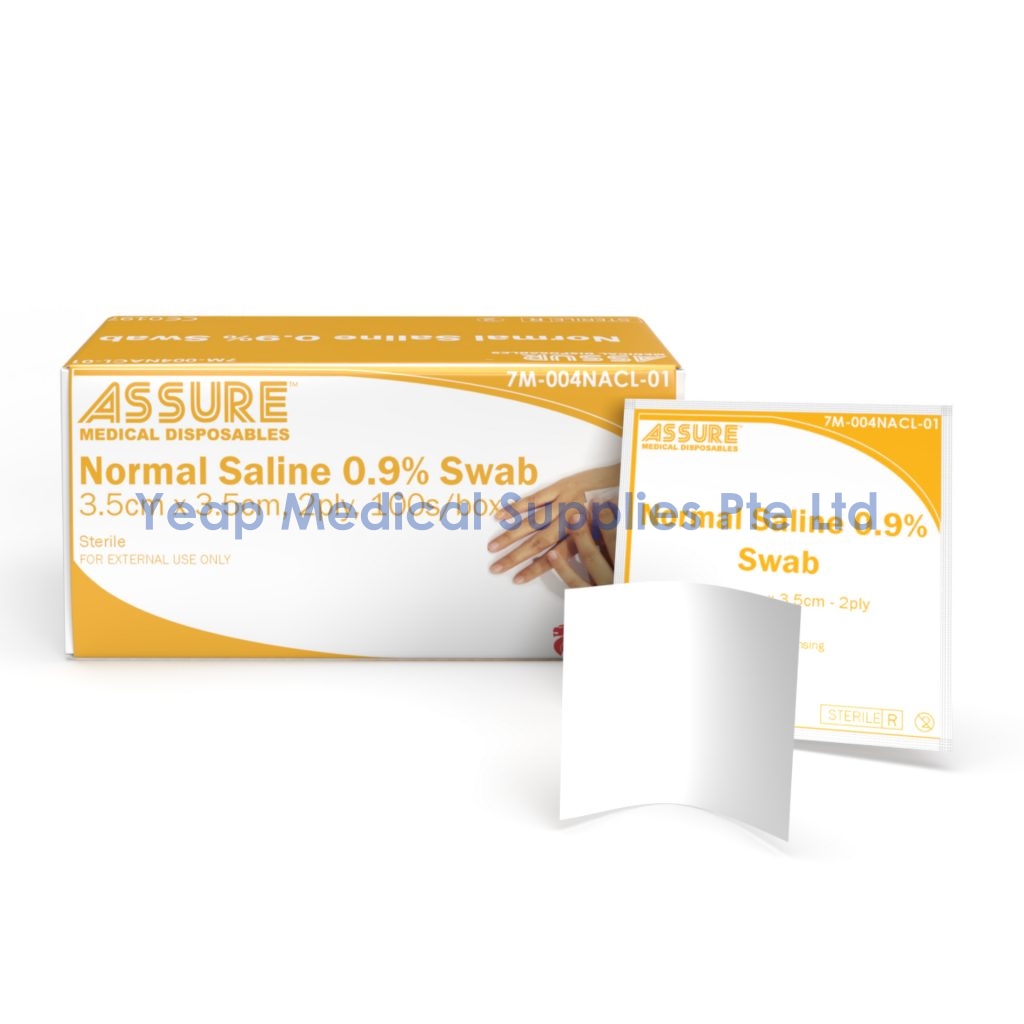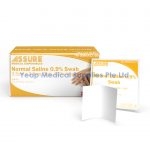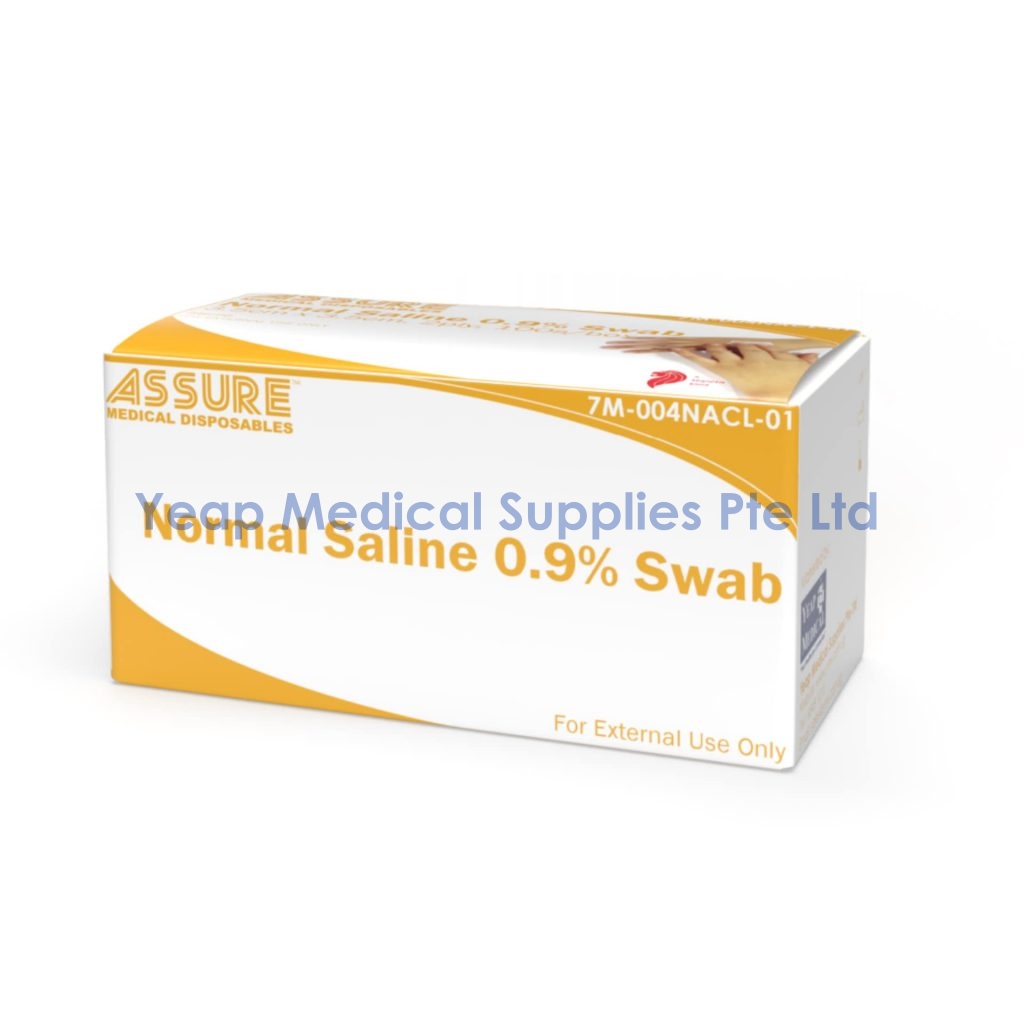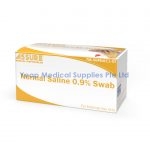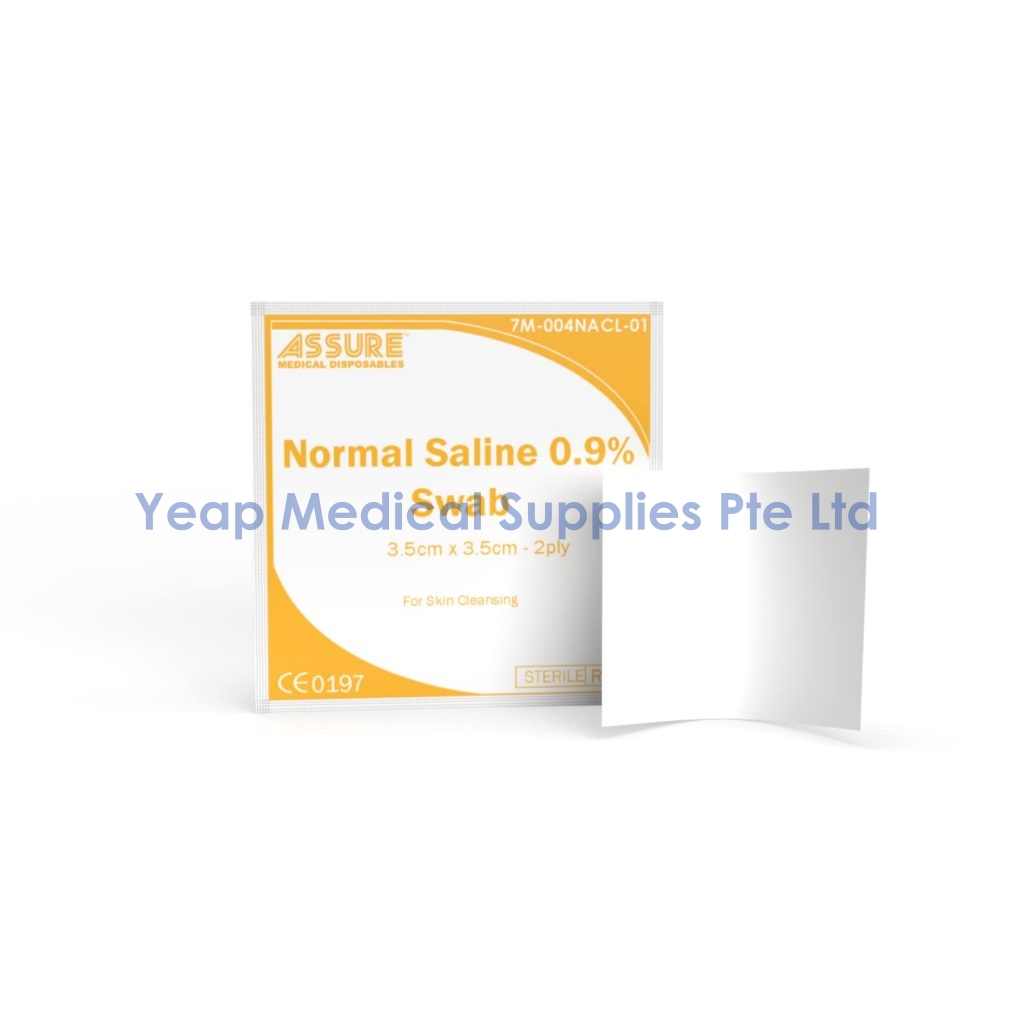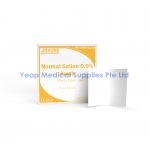 PROVIDE A BARRIER AGAINST POSSIBLE EXPOSURE TO AIRBORNE ORGANISMS OR CONTACT WITH A CONTAMINATED ENVIRONMENT.
Normal saline (Sodium Chloride) is a cornerstone of intravenous solutions commonly used in the clinical setting. It is a crystalloid fluid administered via an intravenous solution. Its indications include both adult and pediatric populations as sources of hydration and electrolyte disturbances. Not only is sodium chloride used for a variety of different things, it is also a powerful antibacterial substance. An antibacterial agent is one that inhibits the growth and multiplication of bacteria.
ASSURE Normal Saline Swab (Sodium Chloride 0.9% w/v) is a skin cleansing solution of choice for its isotonicity and non-cytotoxic property. It does not interfere with the healing process, and is non-irritating the skin which is ideal for patient with dedicate and fragile skin.
________________
PRODUCT FEATURES