Your Healthcare Connection
< Back
ACON BIOTECH FlowFlex SARS-CoV-2 Antigen Rapid Test for Professional Use Only, 25 Test Kits/Box [HSA Approved]
ART-FLOWFLEX25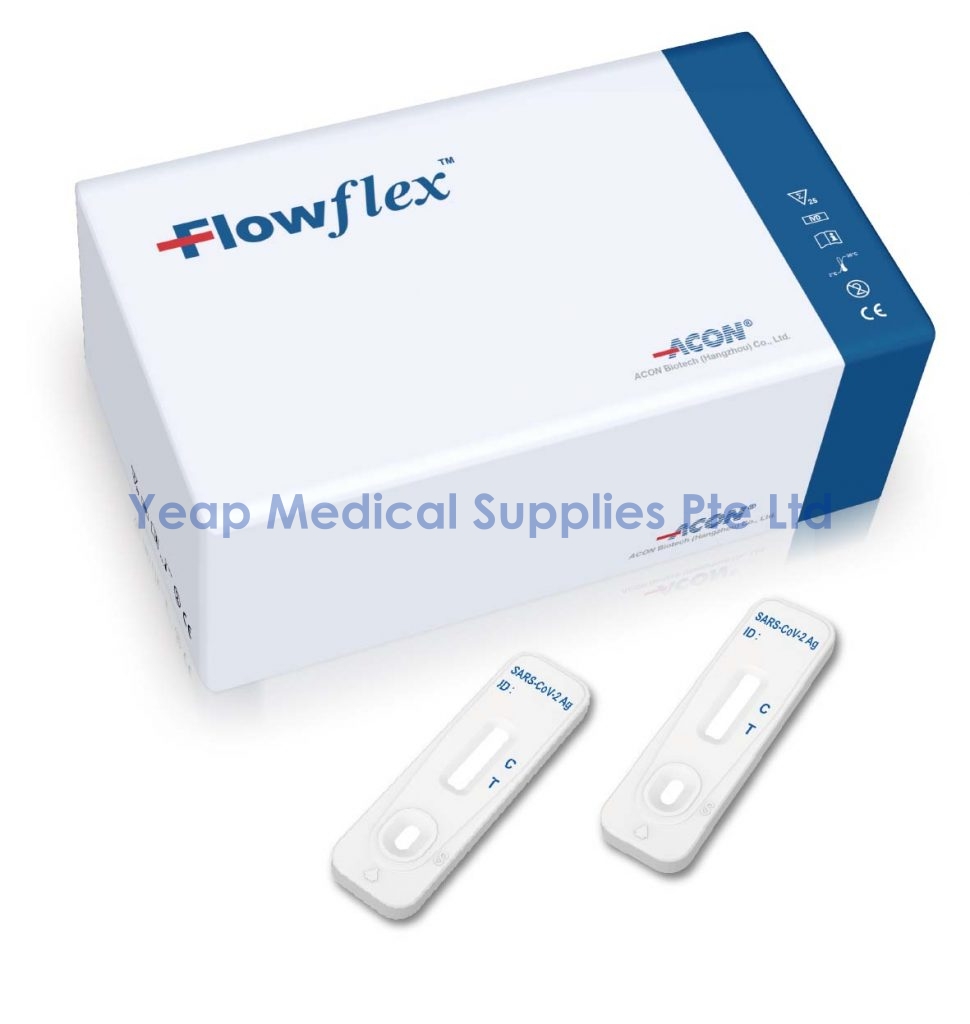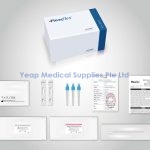 ACON BIOTECH FlowFlex SARS-CoV-2 Antigen Rapid Test for Professional Use Only, 25 Test Kits/Box [HSA Approved]

FAST. EASY. SIMPLE.
Flowflex SARS-CoV-2 Antigen Rapid Test is a lateral flow chromatographic immunoassay for the qualitative detection the nucleocapsid protein antigen from SARS-CoV-2 in nasal and nasopharyngeal swab specimens.
Nasal and Nasopharyngeal swab specimens

Results in 15 minutes

Excellent performance compared to molecular methods

Room temperature storage
The Flowflex SARS-CoV-2 Antigen Rapid Test is authorised for use in Singapore by the Health Science Authority (HSA) under the Pandemic Special Access Route (PSAR) and Pre-Market Approval (PMA). The test does not require skilled professional or equipment to interpret the test results. Suitable for home and office use.
________________
HOW DOES THE FLOWFLEX™ SARS-COV-2 ANTIGEN RAPID TEST WORK?
The test uses a swab specimen to determine a positive or negative COVID-19 result. The swab is swirled in a tube of solution before being dropped into a test cassette. After ten minutes, you can see your results.
________________
TESTING PROCEDURE
________________
KIT CONTENTS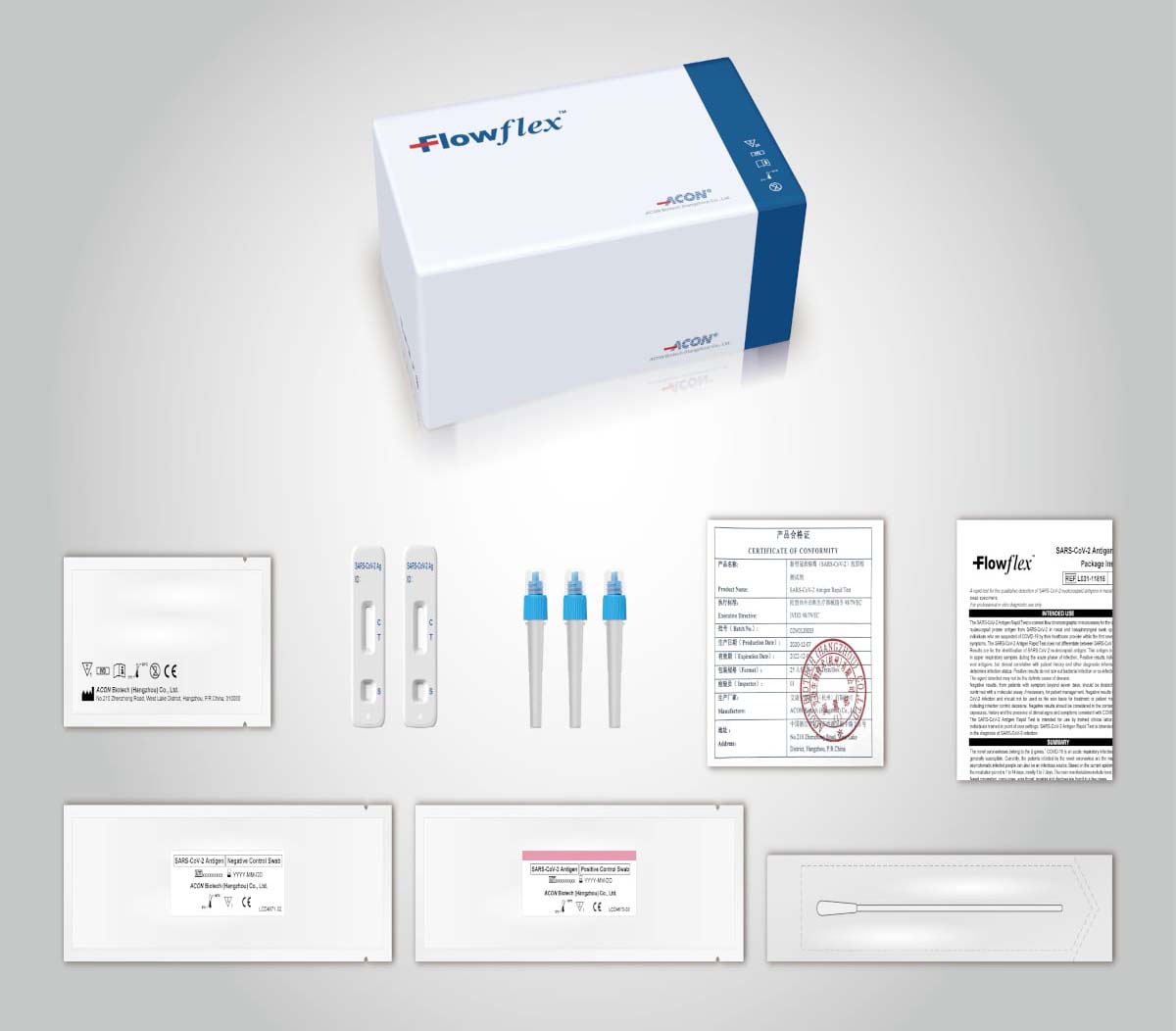 ________________
AUTHORISED BY HSA