Your Healthcare Connection
< Back
Heartsine Defibrillator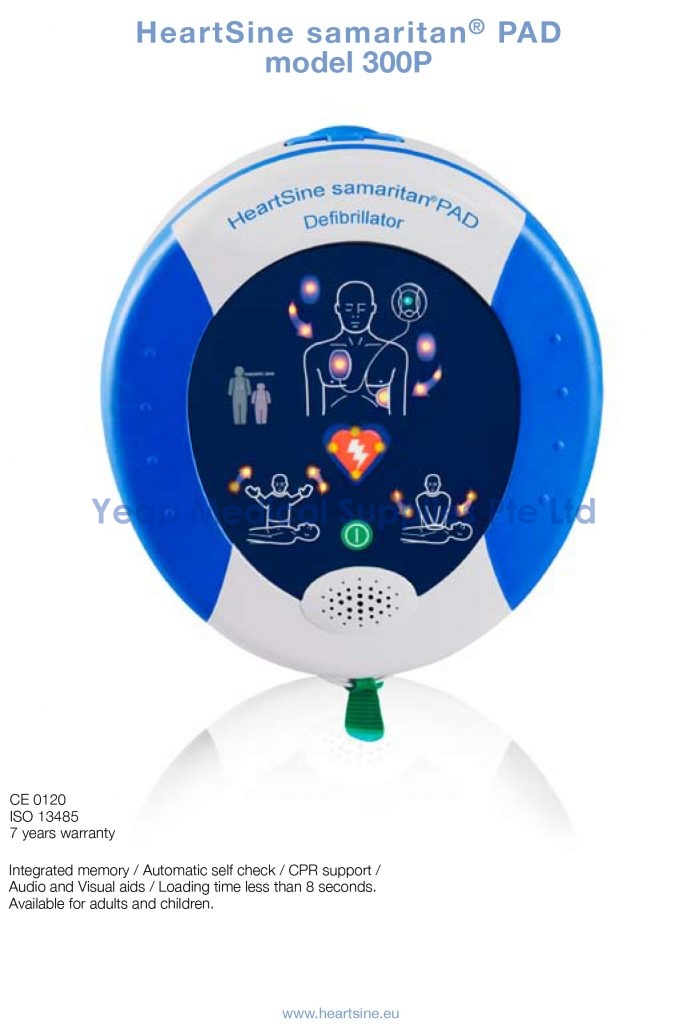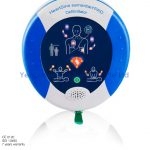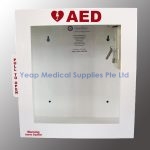 Why Heartsine® :
Inventor, innovator and lifesaver
Technology Avantage. Utilises proprietary electrode technology, advanced firmware, stable software, proprietary SCOPE™ Biphasic Technology to assess rhythm and recommend defibrillation If necessary. Most importantly. The CPR advisor in 500P is able to provide feedback to the rescuer on their CPR quality.
Most Portable. One of the smallest and lightest AED on the market, so it's the most convenient unit to use and store.
Most Durable. Has the highest durability rating of any AED (Ingress Protection rating of IP56 and US military one-meter drop test)
Most Reliable. One of the longest 7 years warranty. Even Heartsine's one-click Pad-Pak® comes with the industry's longest warranty.
Lowest maintenance Cost. Unlike competitive AED that require separate consumable expiration dates for customers to track and replace, Heartsine is simpler and less costly to maintain due to single-unit battery/electrode replacement cartridge.
Lowest Cost of Ownership. Lowest labour cost, lowest maintenance cost, field upgradeable and low acquisition costs.
Easiest to use. Designed for use by rescuers of all skill levels. Our simple two-button operation and voice/visual prompts with clear instruction guide the user through every step, including pad placement, shock delivery and CPR.
The samaritan PAD is appropriate for use in public areas including schools, corporations, restaurants, health
clubs, sports teams, places of worship, police, medical, dental, chiropractic offi ces.
Sampling of key customers:
Air Force One Dallas Cowboys
The White House State offi ces
FBI Gaelic Athletic Association (GAA)
US Capitol Building Police service of Northern Ireland (PSNI)
US Secret Service Munster Rugby Union
US Military Israeli Prime minister
HeartSine…a Legacy of Leadership, Celebrating 10 years of innovation, HeartSine® was founded in 1997 for the purpose of developing a family of products focused on the public access segment of the medical device marketplace.
The samaritan PAD is an affordable and easy to use automated external defibrillator (AED). HeartSine's technology and innovation is based on a proven history of development in the field of cardiac defibrillation that began in the 1960s.
Our R&D is spearheaded by our Co-Founder and Chief Technology Officer Professor John Anderson who is responsible for the world's first mobile defibrillator and coronary care unit. Paramedic and ALS services in the US are founded and based on the work of Dr. Frank Pantridge and Professor Anderson. Professor Anderson has been miniaturizing defibrillators for four decades. He has been a cornerstone in developing HeartSine's state-of-the-art samaritan PAD Public Access Defibrillator. Also steering our research
is a leading authority in the field of clinical cardiac research, Dr. Jennifer Adgey.
Download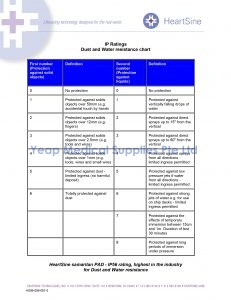 Available in :
PAD-BAS-SP-07
Pad Basic Life-Saver System (PAD300P) [IND]:- 1 PAD Pak™ combined long-term battery & Electrode Cartridge- 1 Soft Carry Case- USB Data Port- User Instruction, Quick Reference Card*4 Year Shelf Life from DoM for PAD Pak™ *7 Years Guarantee, each
HEARTSINE500P
Pad 500P with CPR Advisor [IND]:- 1 PAD Pak™ combined long-term battery & Electrode Cartridge- 1 Soft Carry Case- USB Data Port- User Instruction, Quick Reference Card*4 Year Shelf Life from DoM for PAD Pak™ *7 Years Guarantee, each
TRN-500-XX
Universal CPR Training System with Remote Control [IND], box
PAD-PAK-03 – PAD Pak™ Adult Cartridge (Consists of Battery & Defibrillation Pads) [IND]*4 Years Shelf Life from DoM, unit
PAD-PAK-04 – PED Pak™ Pediatric Cartridge (Consists of Battery & Defibrillation Pads) [IND]*4 Years Shelf Life from DoM, unit
AEDCABINET – AED Wall Cabinet with Alarm & Emergency Strobe Light, 300mm x 380mm x 180mm [IND], pc