Your Healthcare Connection
< Back
Zappy Boy Ultimate Antiseptic Wipes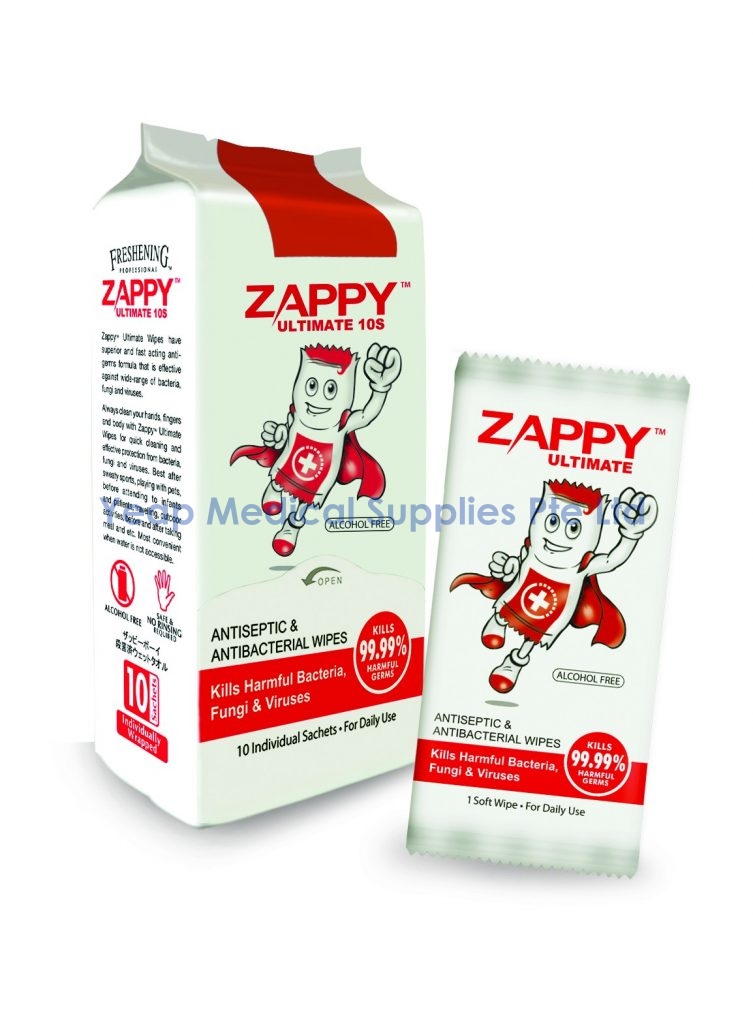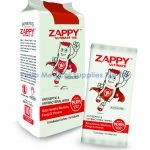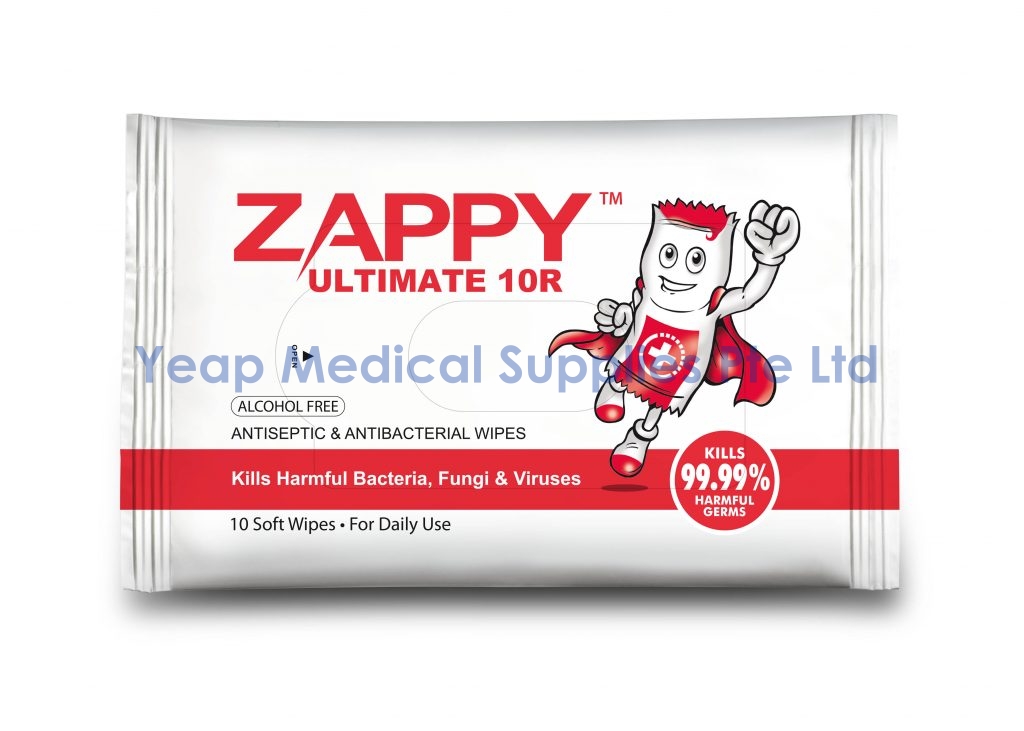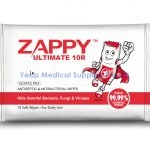 The combination of Polyaminopropyl biguanide (PHMB) which is a broad spectrum and fast acting bactericide, and Chlorhexidine Digluconate which has been used as topical antiseptic and disinfectant effective against a wide range of bacteria, some fungi and some viruses makes Zappy BoyTM Antiseptic Wipes a superior and fast-acting antiseptic. Zappy BoyTM Antiseptic Wipes has undergone anti-microbial effectiveness testing to show its 99.99% reduction against harmful bacteria. Contains blend of antiseptic agents to work synergistically to give a faster and broader germs reduction efficacy. Zappy BoyTM Antiseptic Wipe is alcohol-free and rinse-free application for quick cleaning and disinfection. It is safer and gentler to skin even for everyday use. For minor cuts and grazes, burn and scalds, insect bites and stings, hand cleaning before and after meals, used as daily skin sanitizer and for hand and body disinfection where washing would be inadequate and impractical.
Ingredients : Polyaminopropyl biguanide(PHMB), Chlorhexidine gluconate, Deionised Water, Perfume, Phenoxyethanol, Propanediol, Polysorbate 20, Benzalkonium Chloride, Ethylhexylglycerin, Tocopheryl Acetate.
Precaution : This is for external use only. Avoid contact with eyes and mucous membrane. If solution comes in contact with the eyes, wash out promptly and thoroughly with water. Skin irritation is uncommon but should the reaction occur discontinue use immediately.
Available in :
FRES-WTF-FS7777-0027 – 

ZAPPY Ultimate Antiseptic Wipes, 20cm x 20cm, 10pc/pkt, 15pkt/ctn

FRES-WTF-FS7777-0026 – 

ZAPPY Boy Antiseptic Wipes, 20cm x 20cm, 100pc/bg, 10bg/ctn