Your Healthcare Connection
< Back
ASSURE REHAB Aluminium Shower Chair With Backrest AR-0243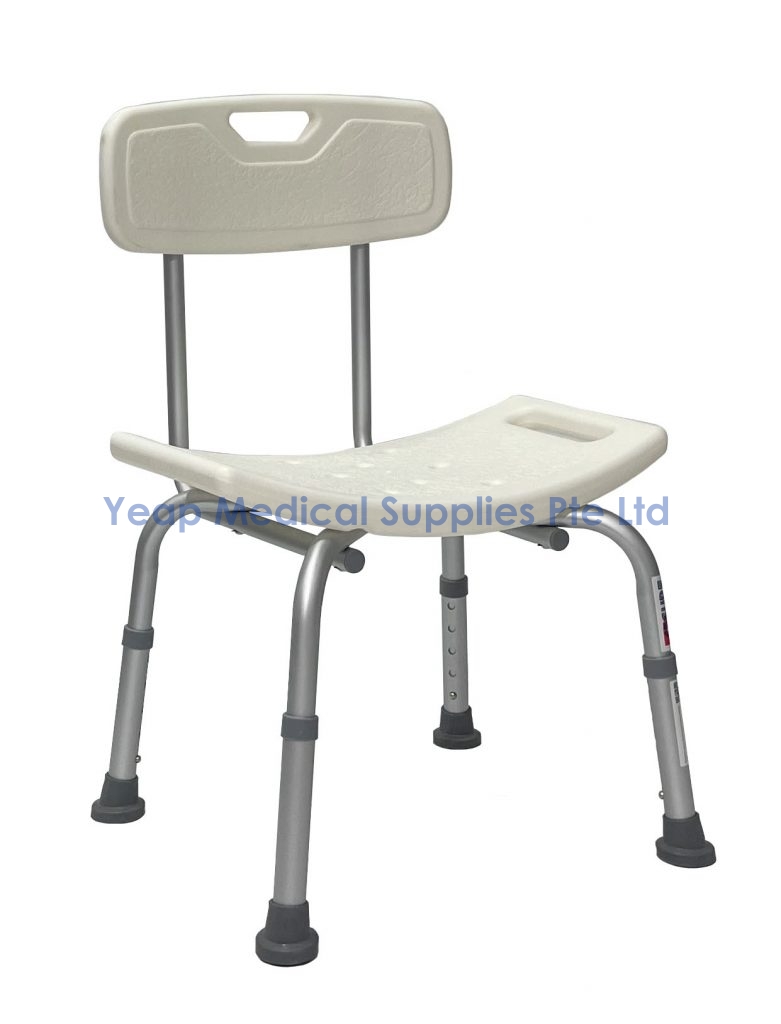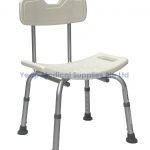 ASSURE REHAB Aluminium Shower Chair
With backrest
Aluminium frame
Non-slip rubber tips
Adjustable height: 13.5″ to 17.5″
Seat width: 19″
Weight capacity: 100kg
Singapore brand
STAY SAFE & COMFORTABLE IN THE SHOWER WITH ASSURE REHAB SHOWER CHAIR WITH BACKREST
The Assure Rehab Aluminium Shower Chair With Backrest combines thoughtful design, quality materials, and adjustable features to provide you with comfort, safety, and convenience.
Crafted with a sturdy aluminium frame, this shower chair is not only lightweight but also highly durable. It ensures long-lasting performance, withstanding the test of time and frequent use.
The adjustable height feature of this shower chair sets it apart from the rest. With a range of 13.5″ to 17.5″, you can easily customise the chair to fit your preferred seating level. This adaptability ensures optimal comfort and support, accommodating individuals of varying heights and mobility requirements.
Designed with a spacious seat width of 19″, the Assure Rehab shower chair offers ample room for you to sit comfortably and securely.
Its supportive backrest provides excellent lumbar support, promoting proper posture and reducing the strain for a pleasant shower session.
This shower chair is equipped with non-slip rubber tips on each leg too. They provide exceptional traction, preventing any unwanted sliding or movement during a shower and therefore minimising the accident risk.
________________
PRODUCT FEATURES
Aluminium Frame

Sturdy & can withstand regular use and maintain its structural integrity, offering long-term value for the user.

With Backrest

Allows user to lean back and relax, reducing strain on the back muscles and promoting a more comfortable bathing experience.

Adjustable Height

Ensures optimal comfort during bathing by accommodating users of varying heights and body types.

Non-Slip Rubber Tips

Minimises the potential for slips or instability, especially in wet or slippery bathroom environments.
________________
SPECIFICATIONS
Seat Width

19″

Seat Depth

11.5″

Seat Height

13.5″ – 17.5″

Net Weight

3kg

Weight Capacity

100kg

A Singapore Brand
 Available in:
AR-0243 – Alum Shower Bench with Backrest, Height Adjustable