Your Healthcare Connection
< Back
ASSURE Rehab Electric Low Bed with Elevation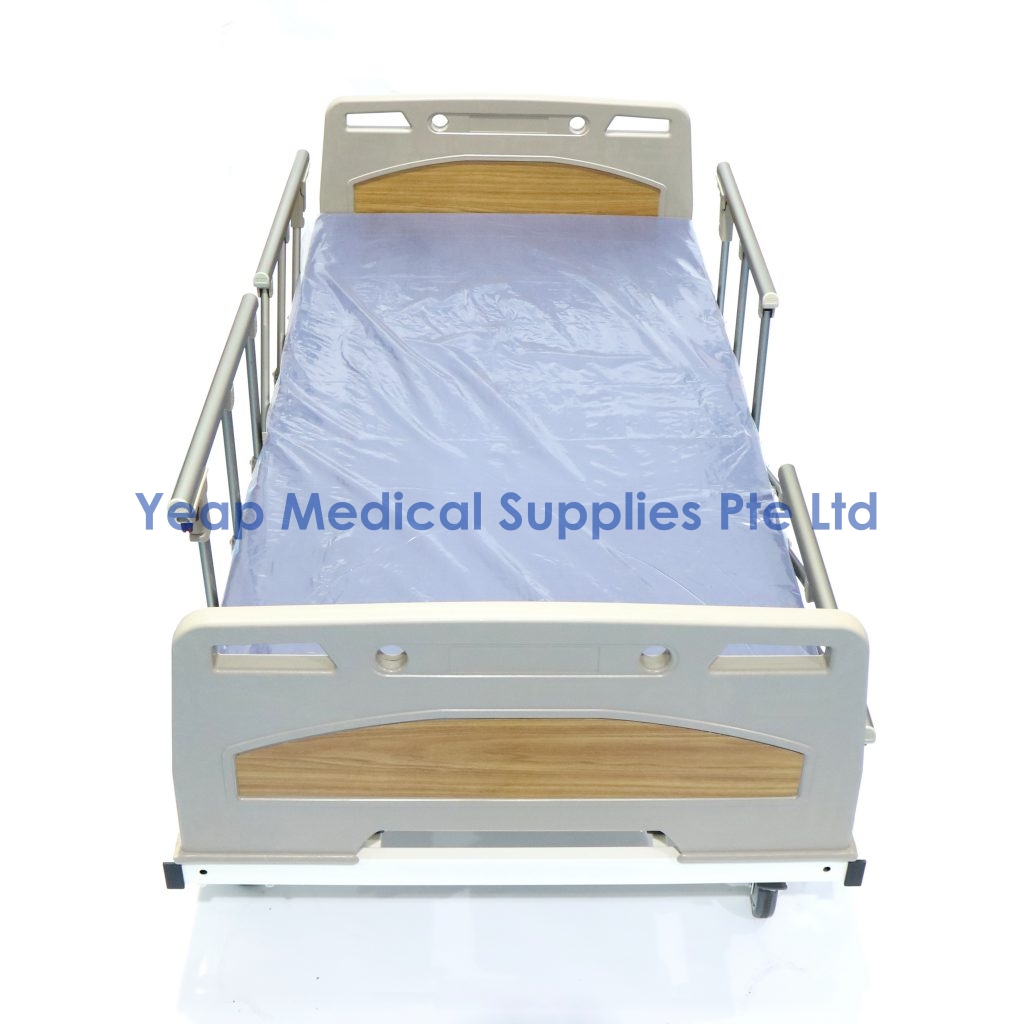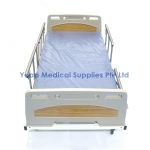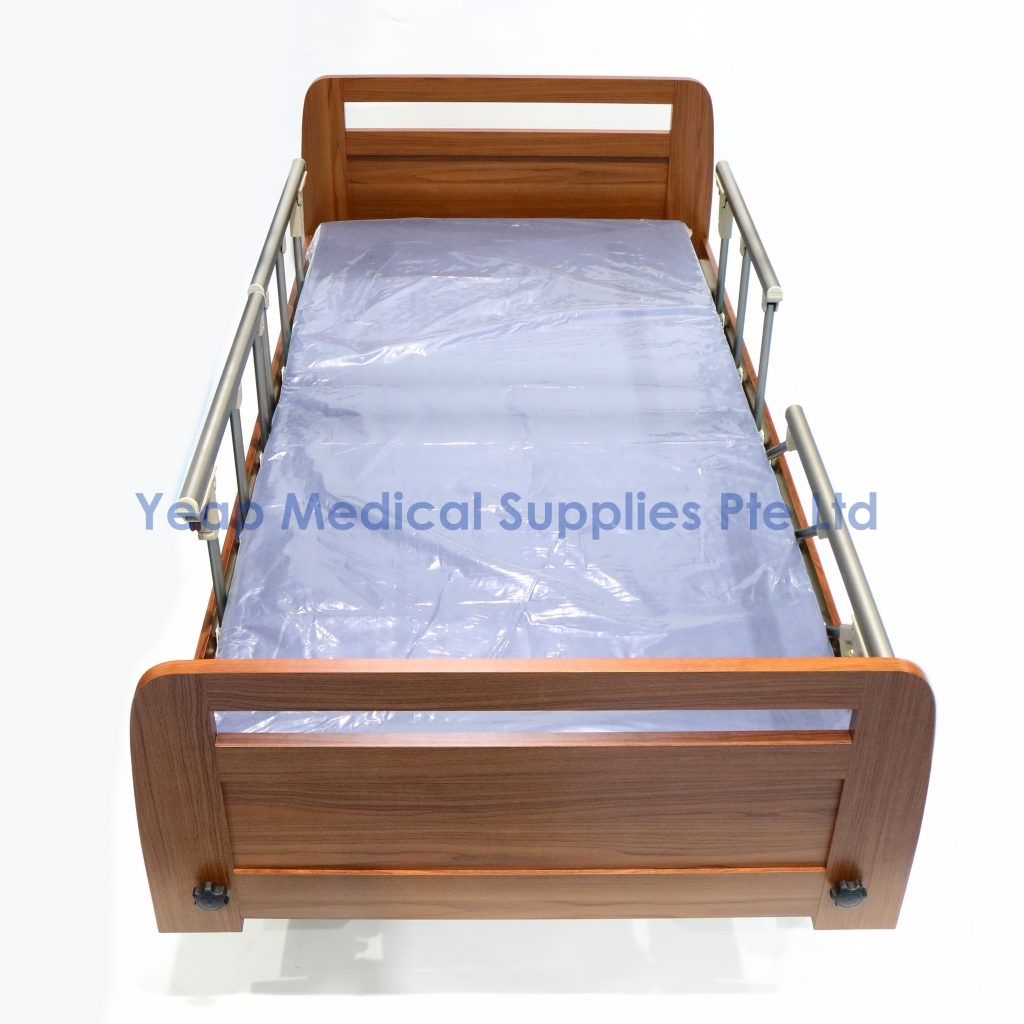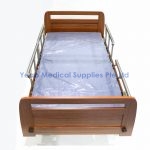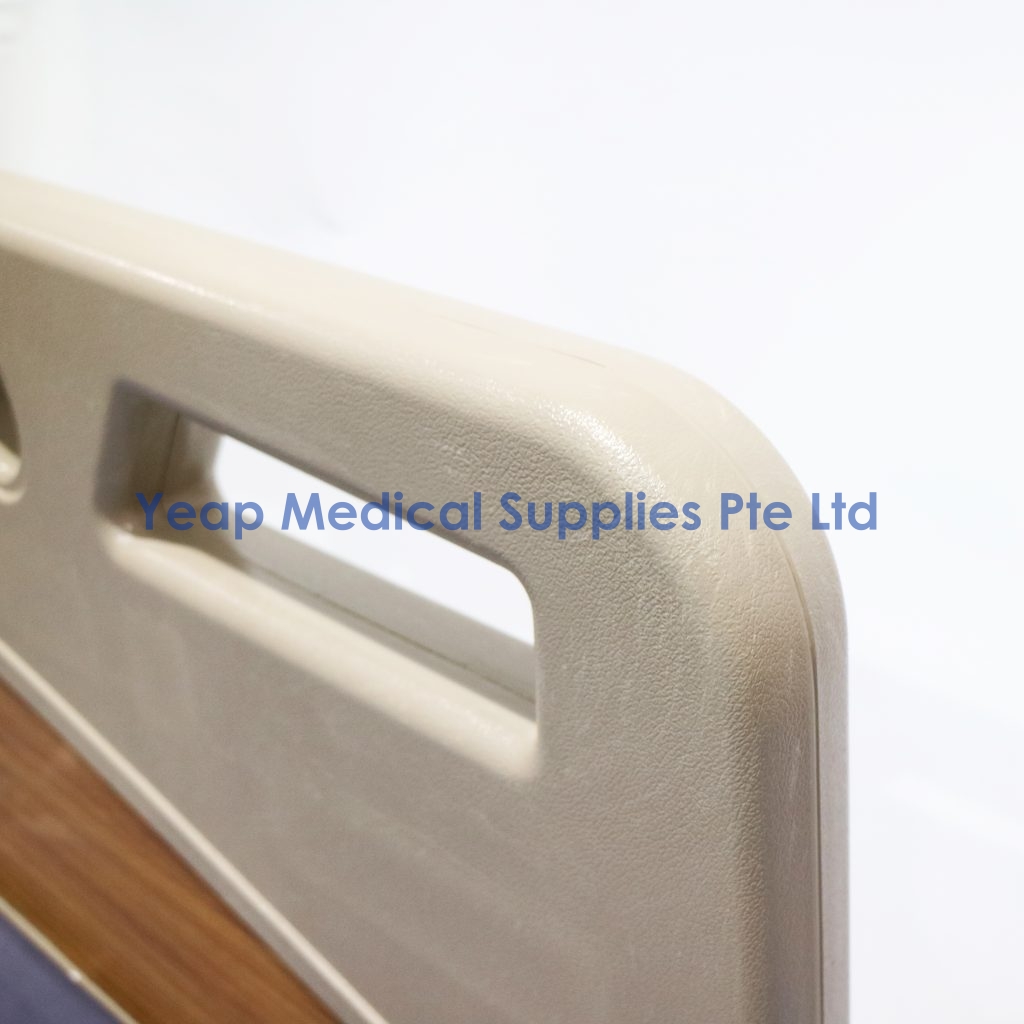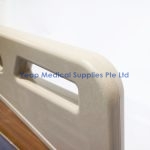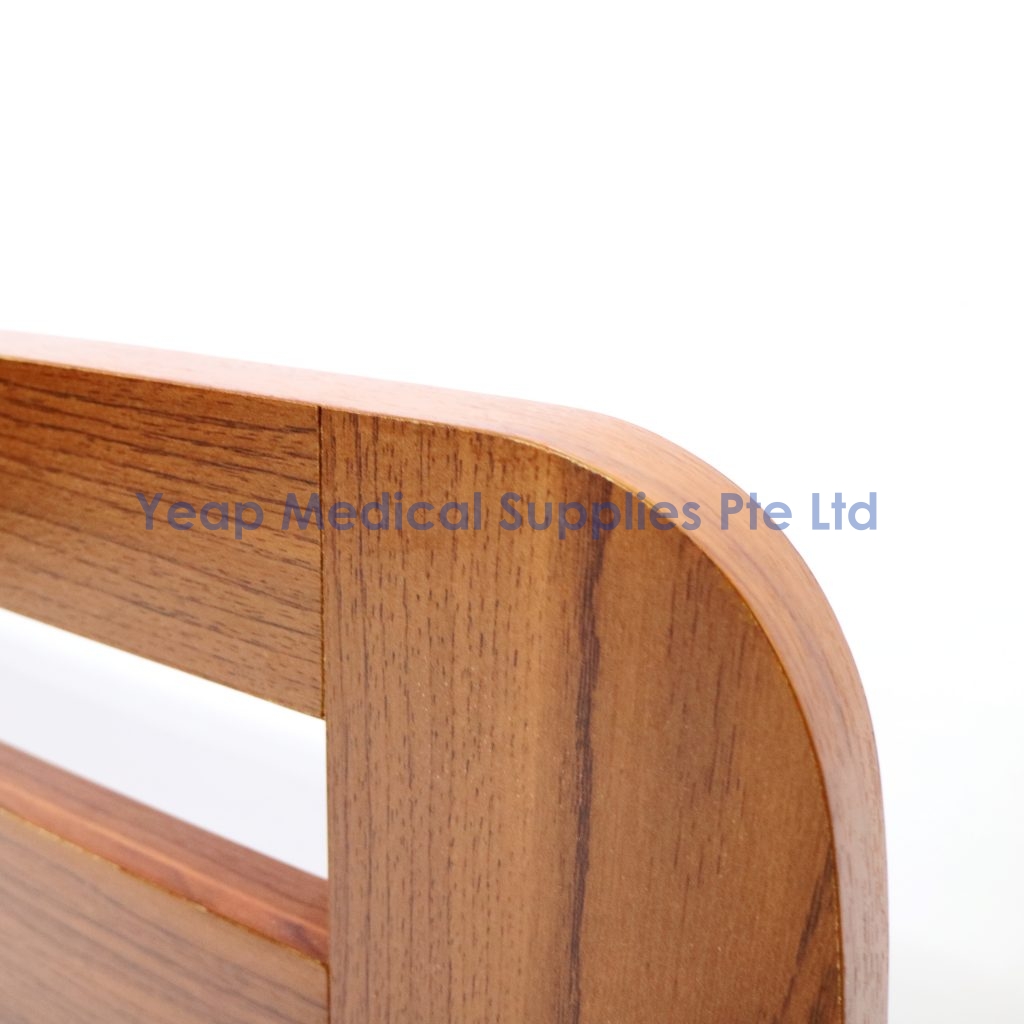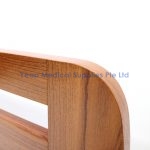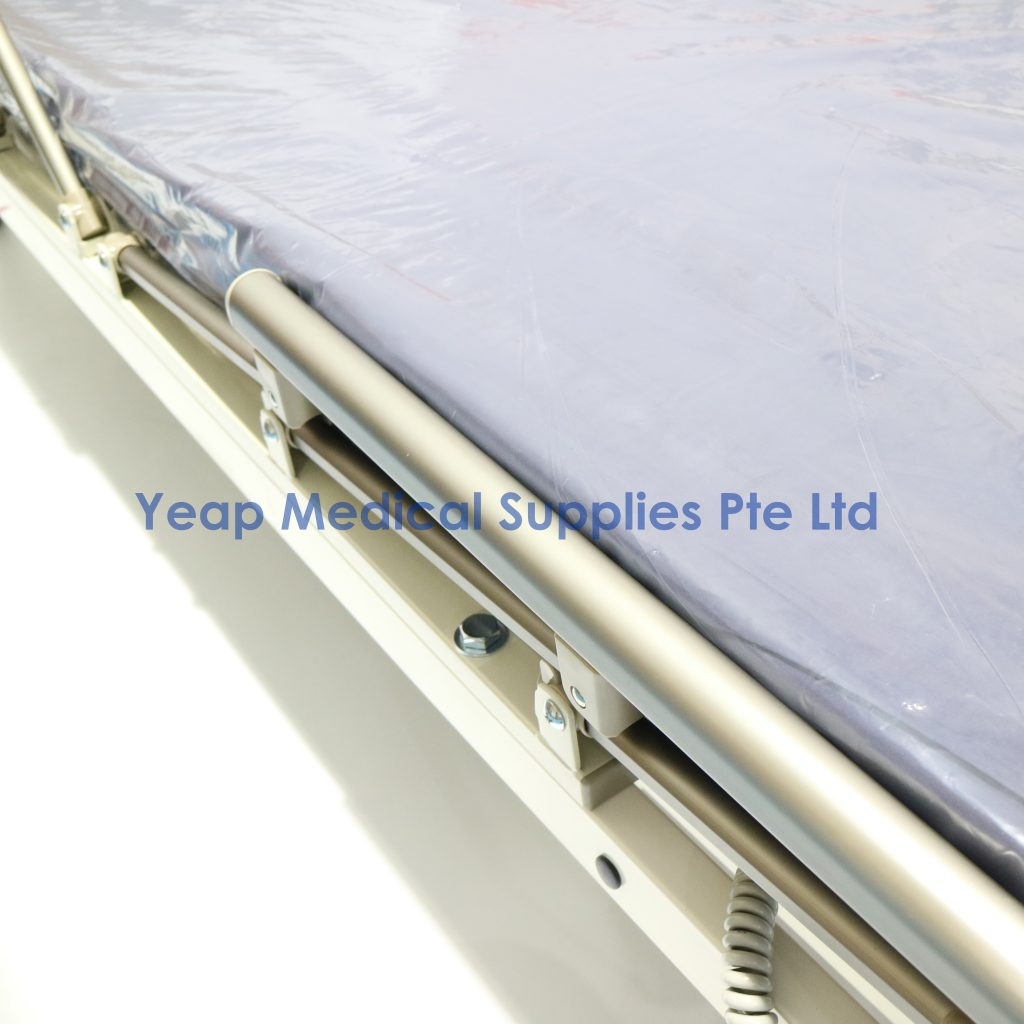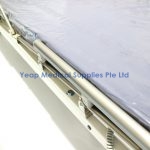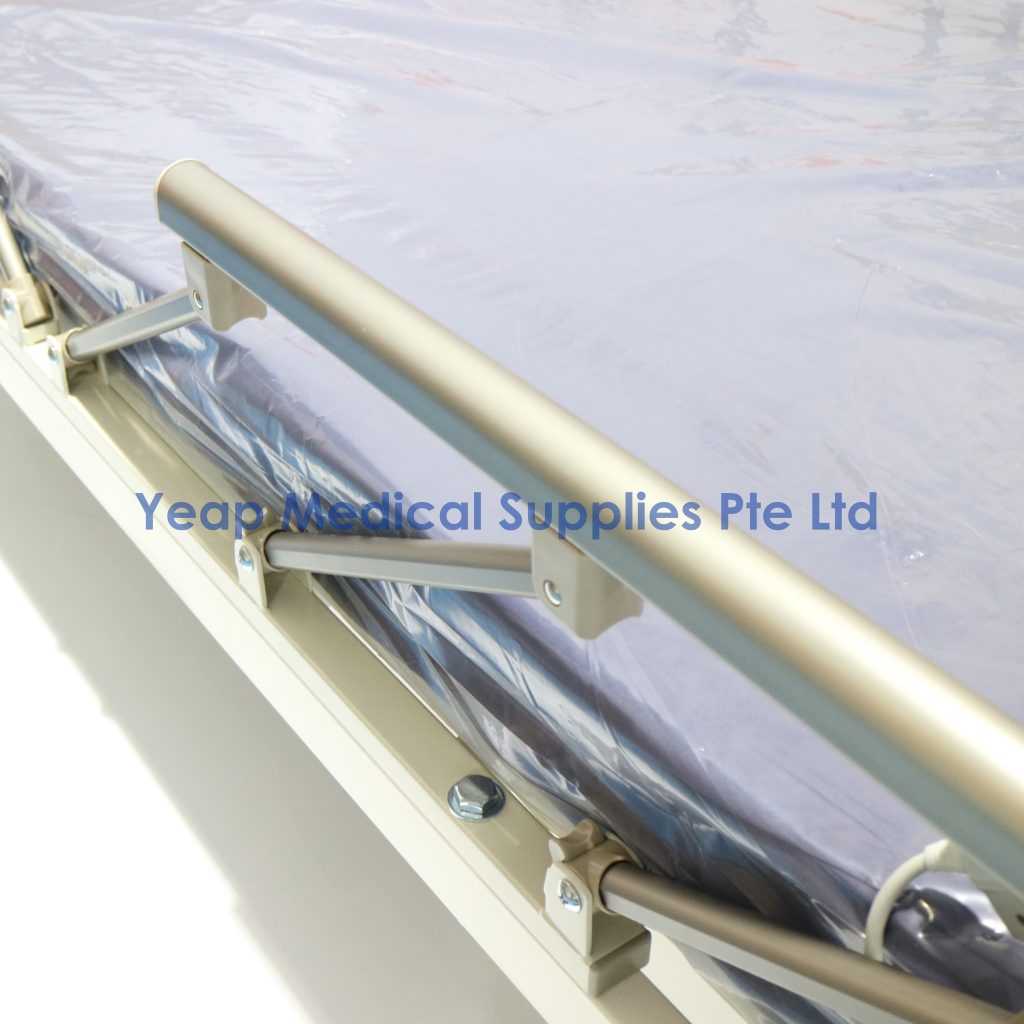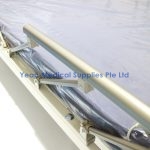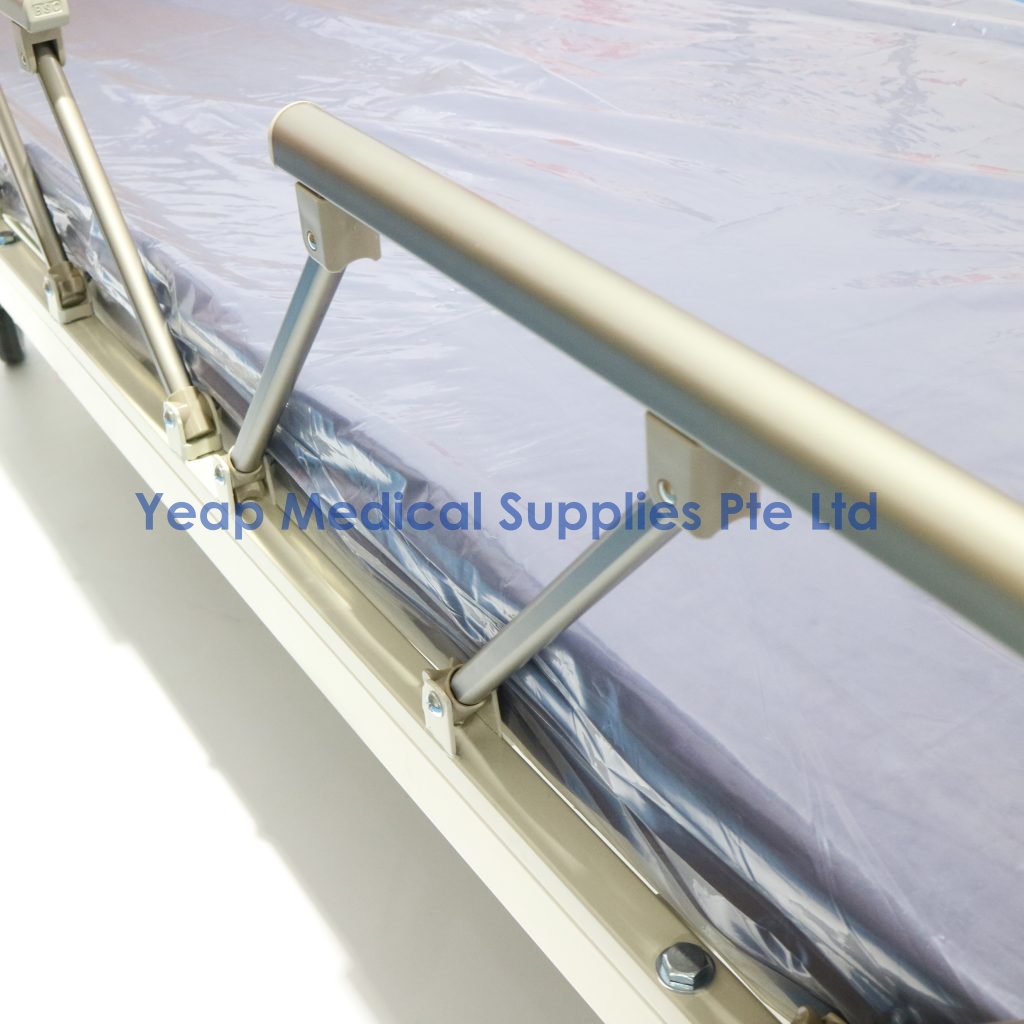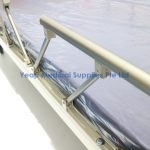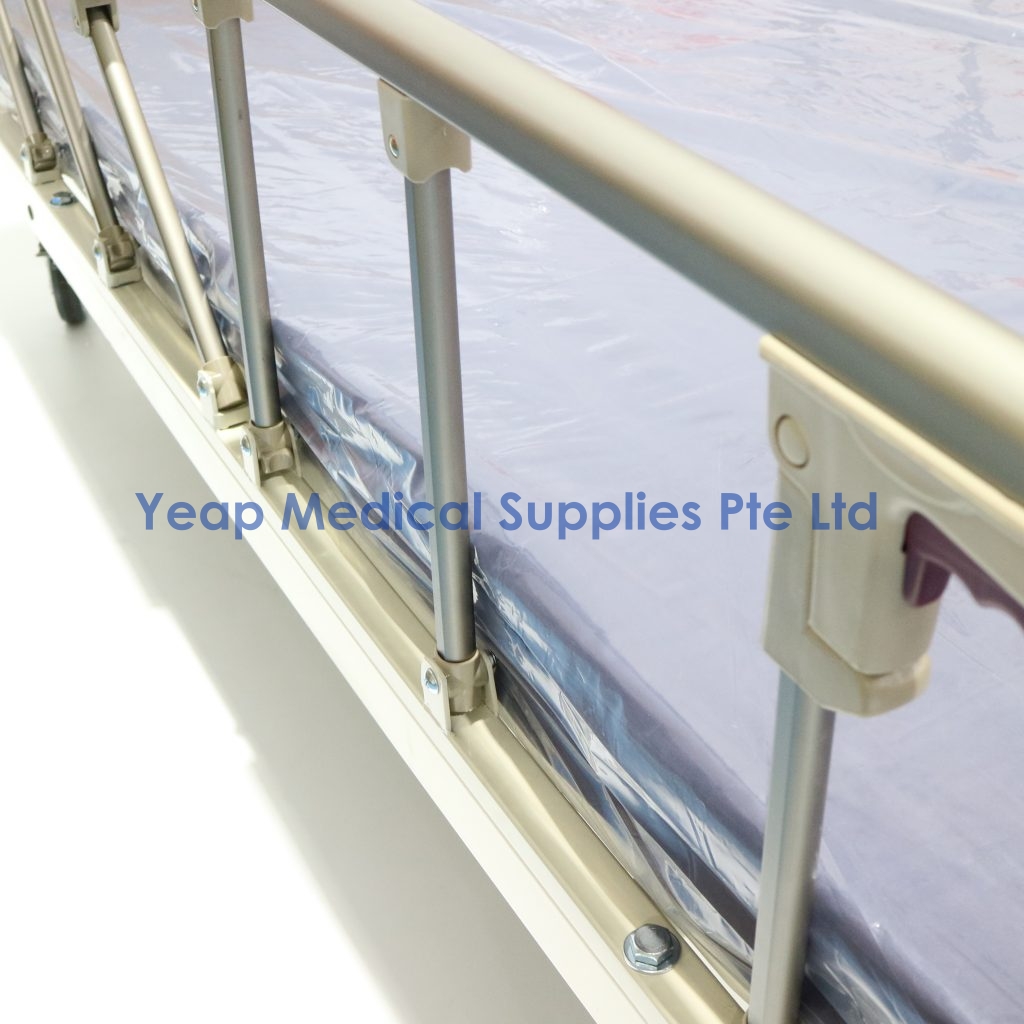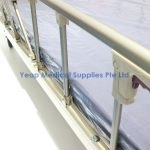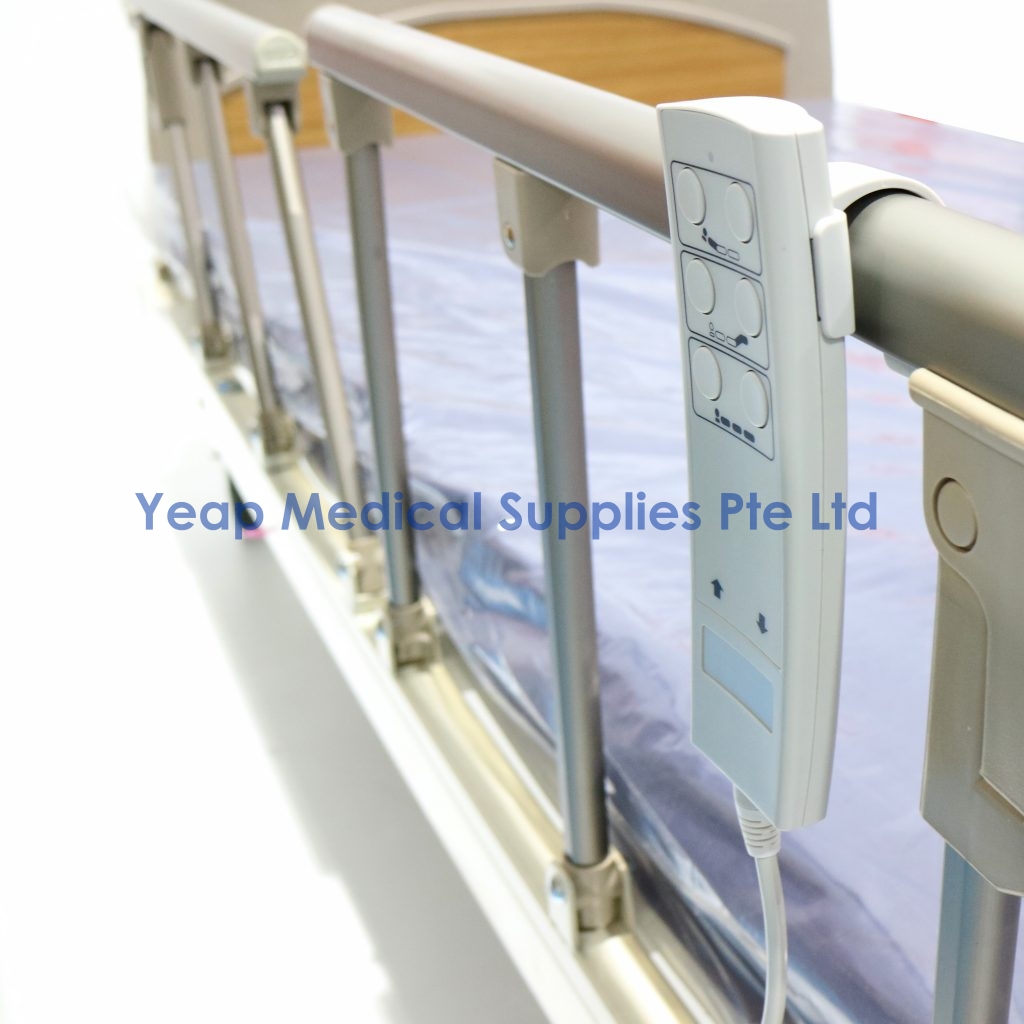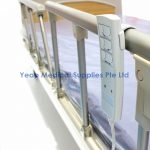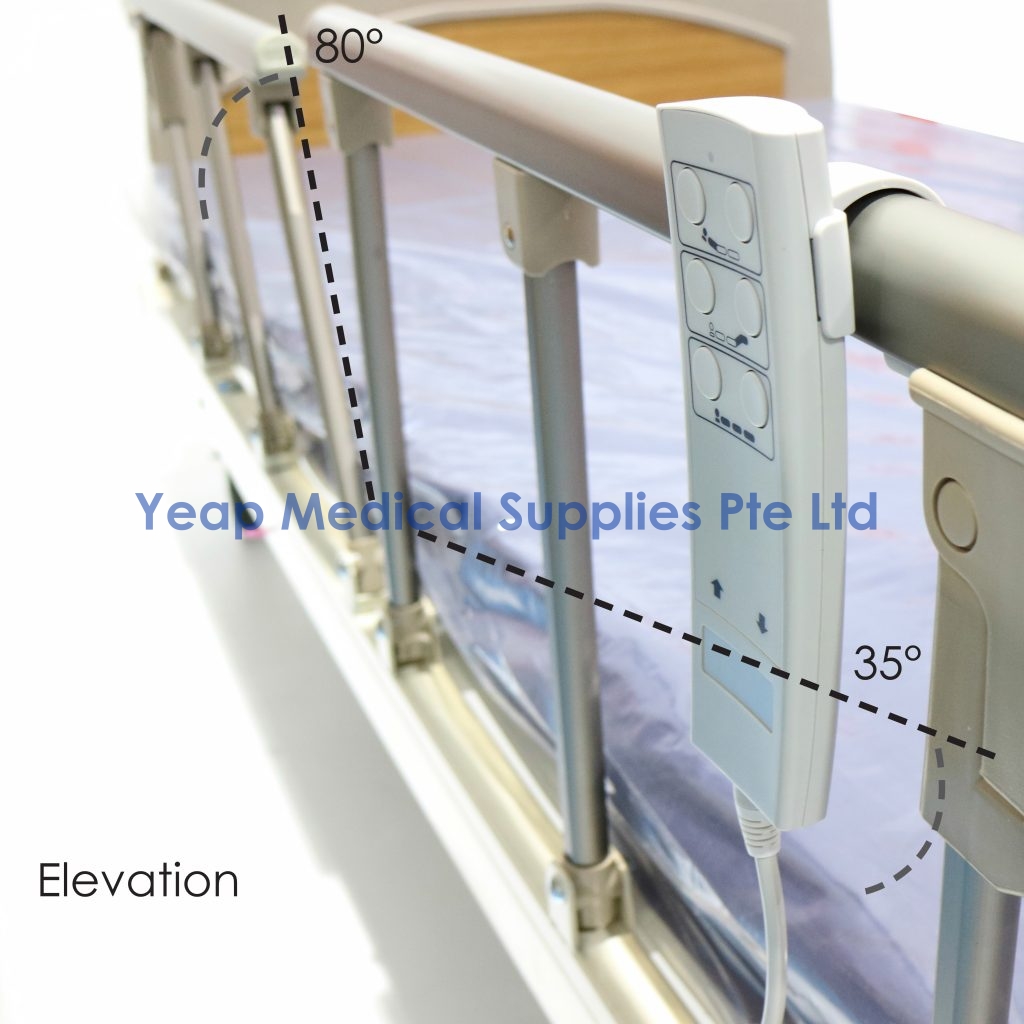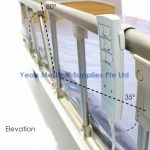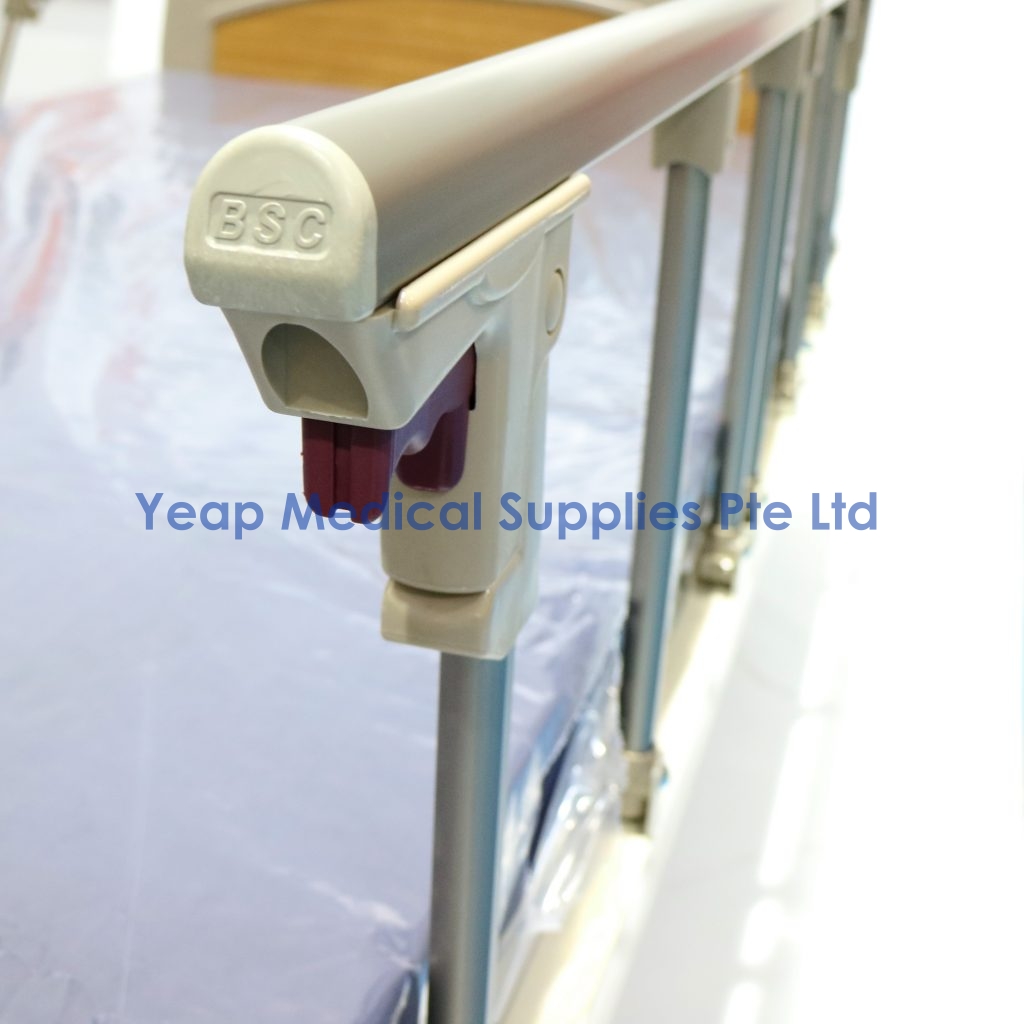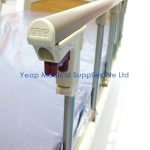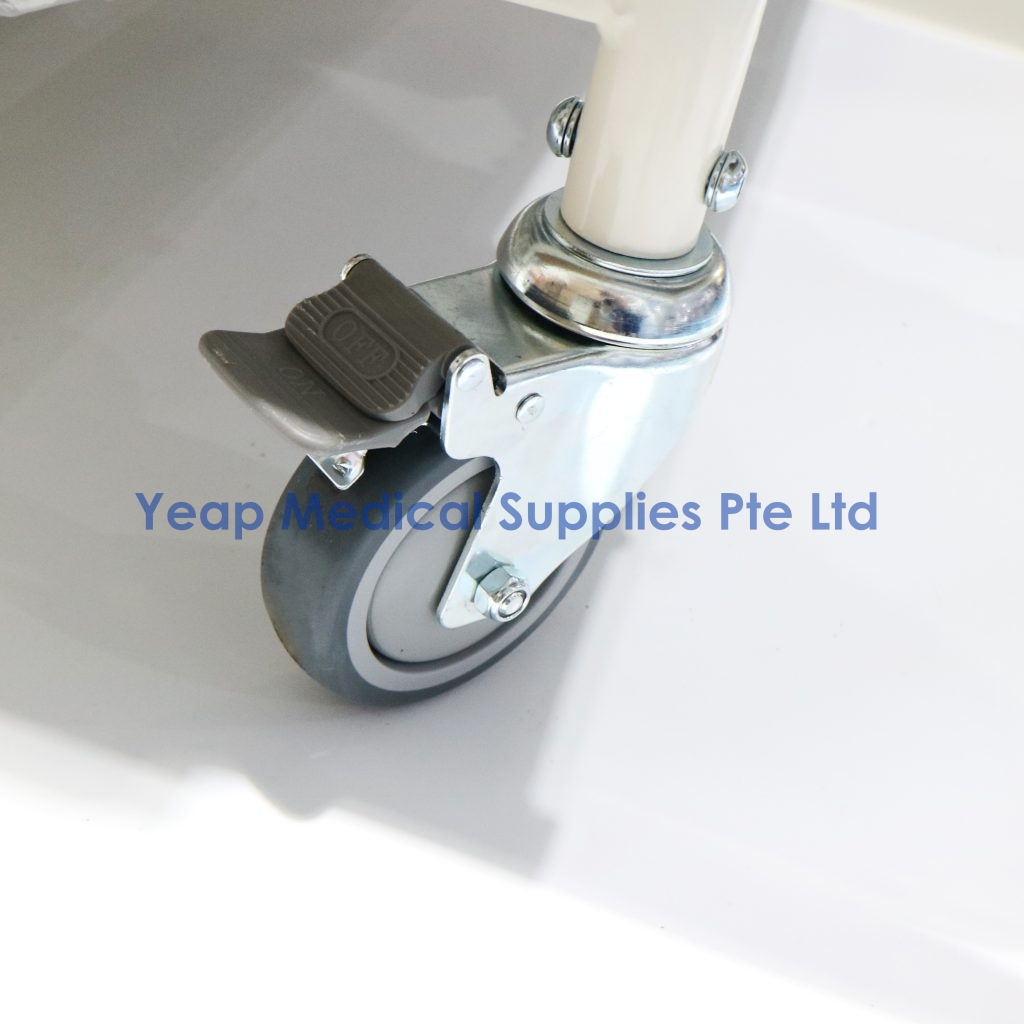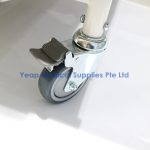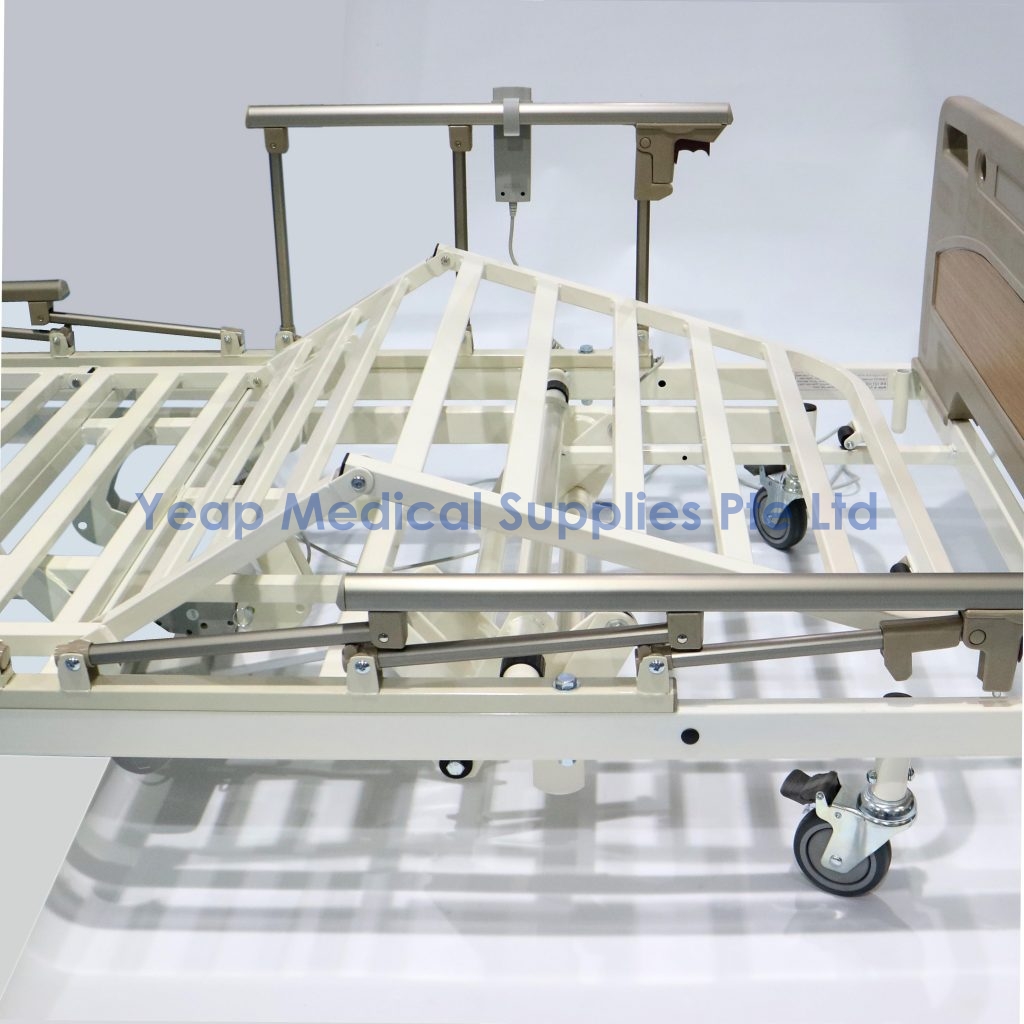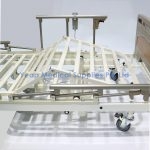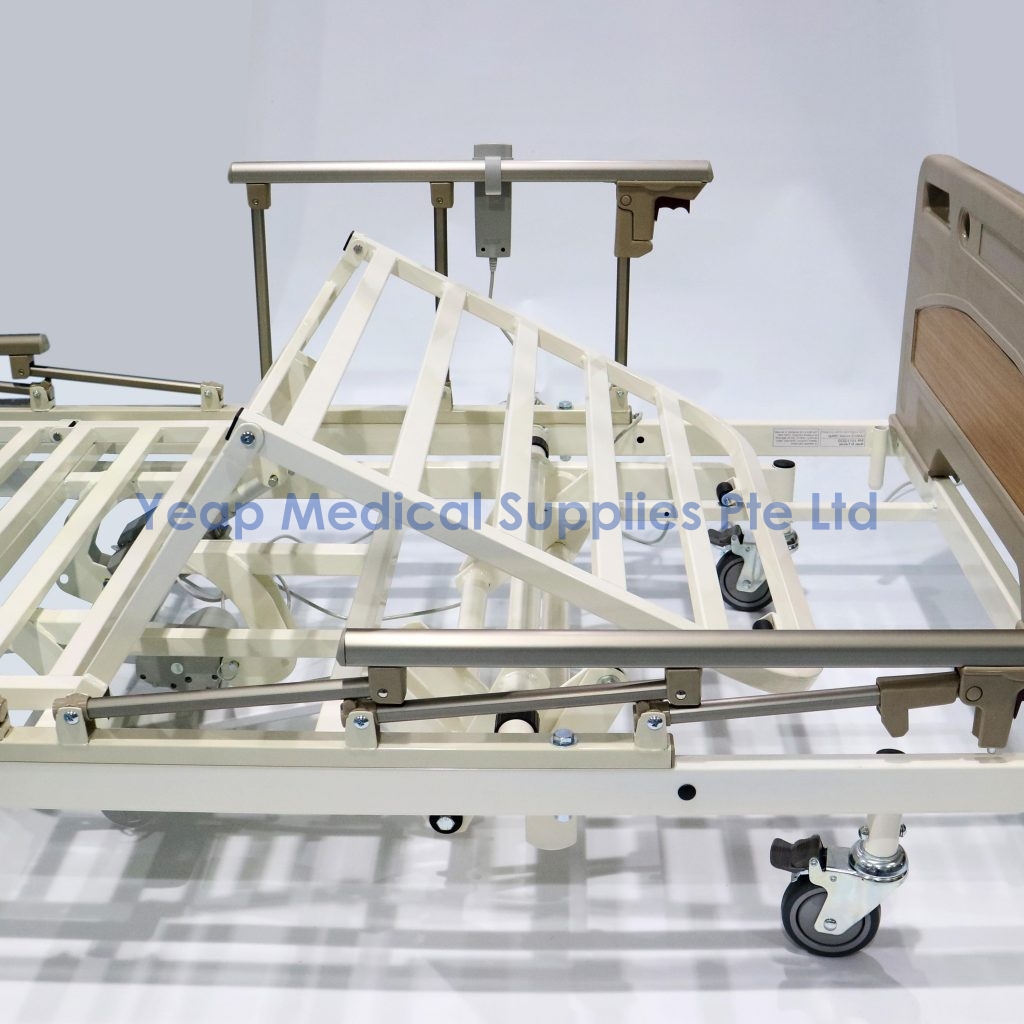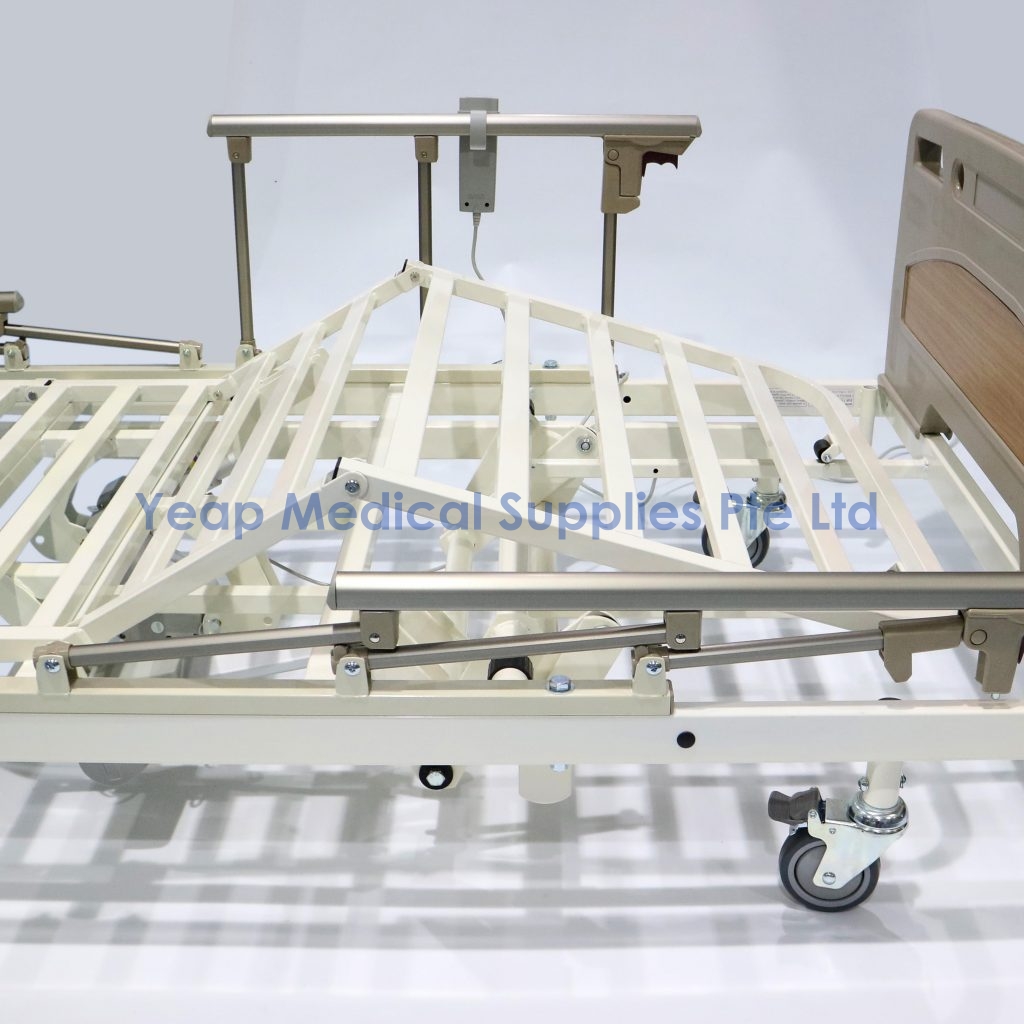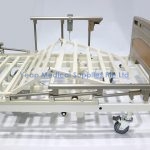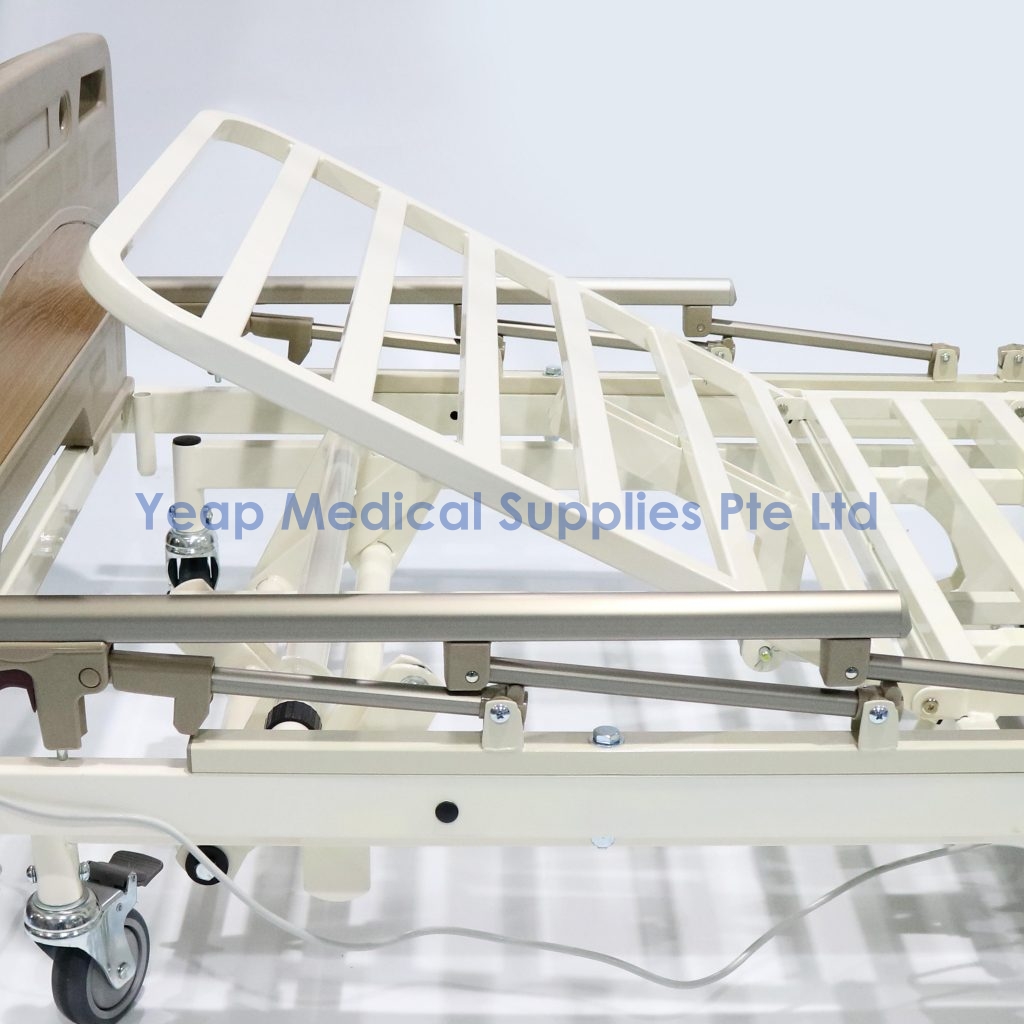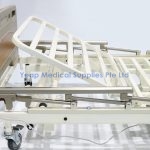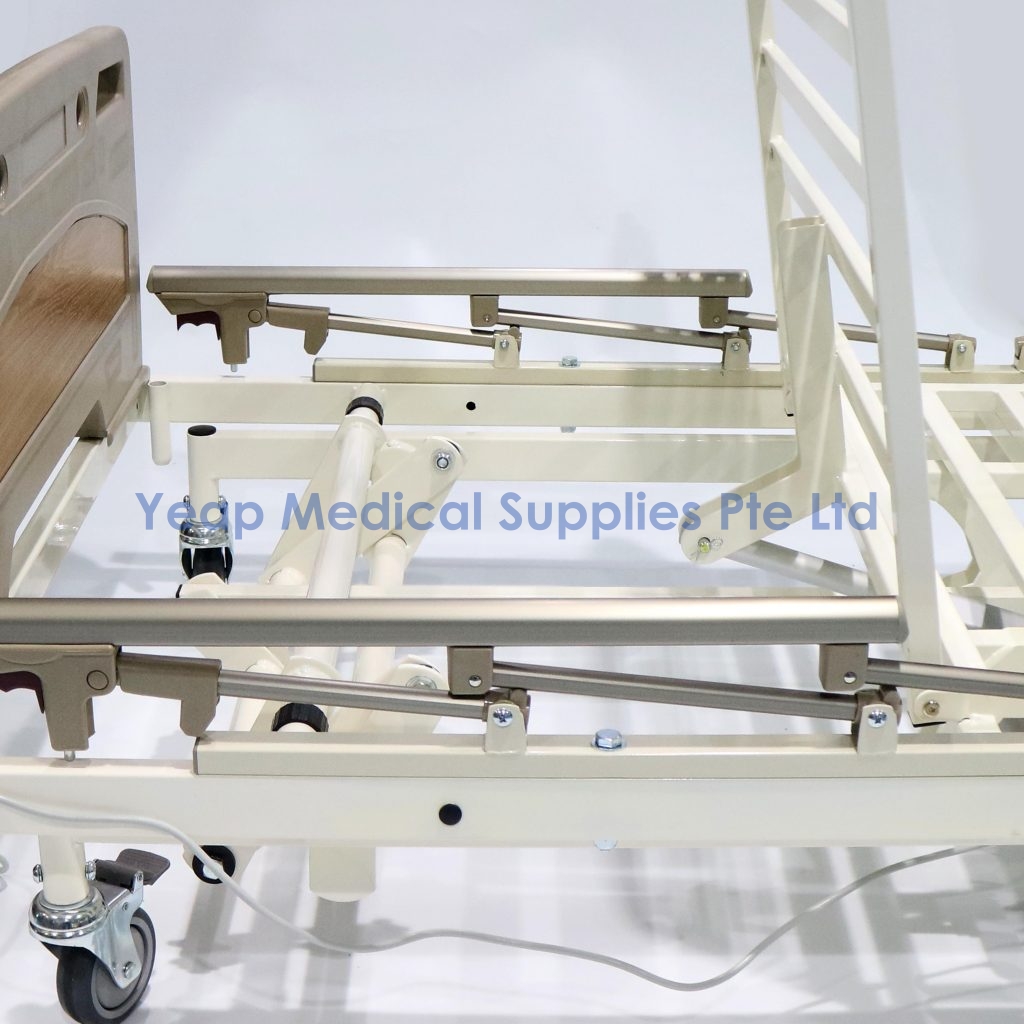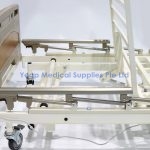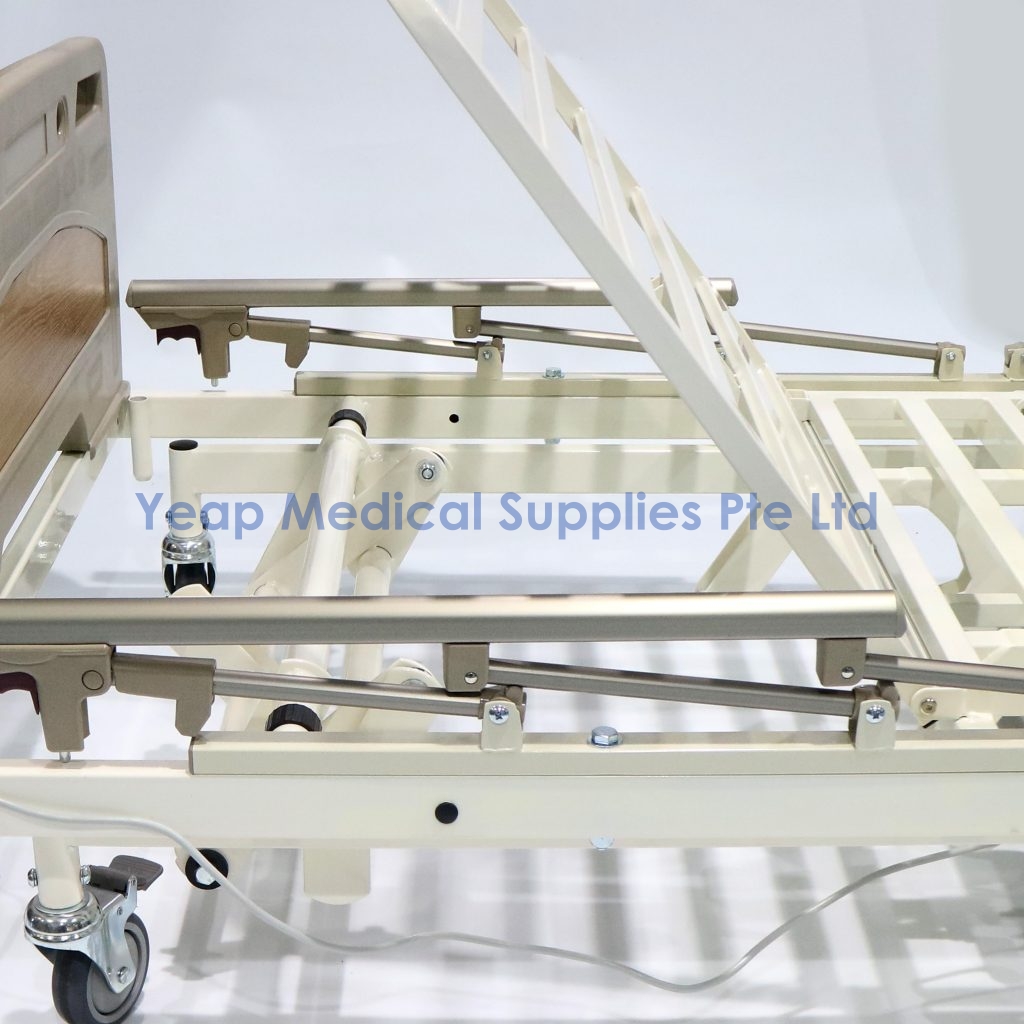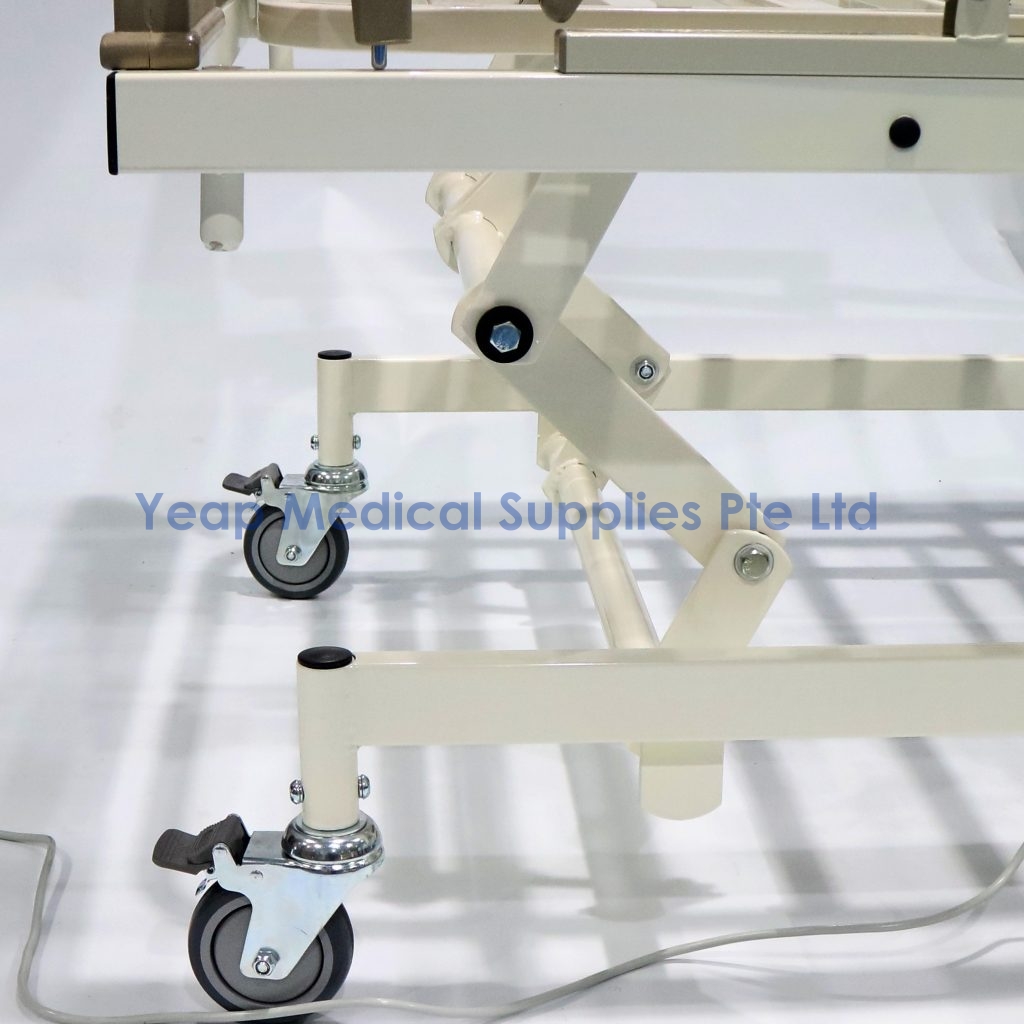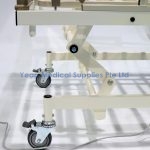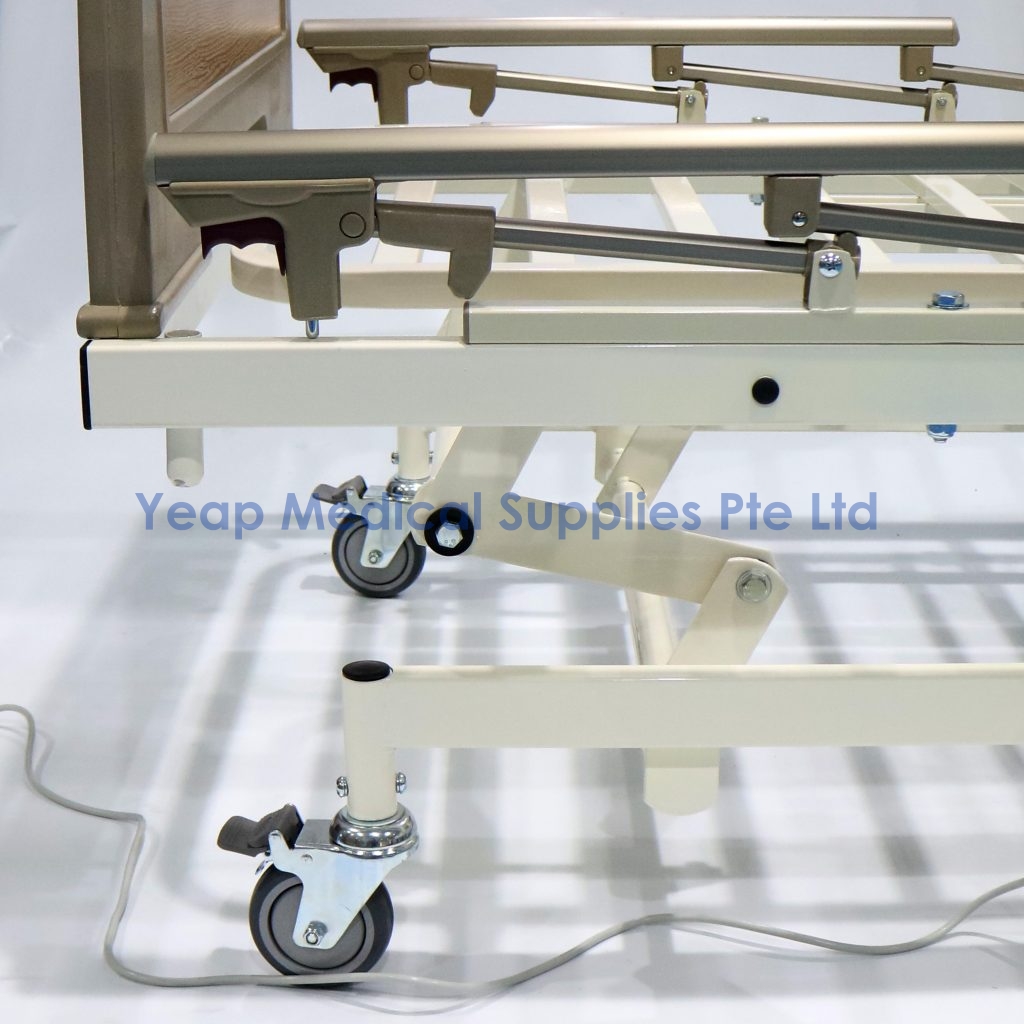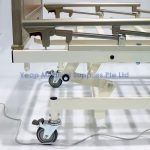 Nursing beds are an essential furniture for the long term home care of bed-ridden patients or those with limited mobility. Nursing beds with manual or electric platforms that allow for the easy positioning of patients for sitting or feeding will enable that the patients receive the maximum comfort without overly taxing the caregiver to have to lift and re-position the patient.
Elevation of upper body 0-85 degrees, Elevation of lower body 0-35 degrees.
This electric bed with adjustable height from 60cm to 30cm to facilitate ease in getting on and off.  4 piece bedrail for extra protection.
Warranty
Frame: 2 years
Actuator/transformer/hand control: 1 year
4″ Castors Wheels: 1 year
Head/foot board: 1 year (Please do not wipe with moist wipes)
Side rail: 1 year
Available Colors:
Wooden Dark Brown (dark blue mattress protectively wrapped till in use)
ABS Plastic (dark blue mattress protectively wrapped till in use)
Available in:
AR0553-ABS / DBRN, Electric 3 Function Nursing Low Bed, 198x96x340-620, Wt Cap: 150Kg, Head: 0-85 degrees, Leg: 0-35 degrees, pc