Your Healthcare Connection
< Back
BARDEX All Silicon 2-Way Foley Catheter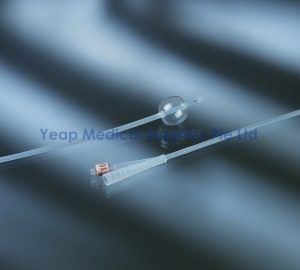 The BARDEX 100% latex-free all-silicone Foley catheter is available in a variety of French sizes and balloon sizes, including pediatric. BARDEX Foley catheter dramatically reduces bacterial adherence and minimizes biofilm formation.
Translucent and inert material to enable visibility during urine drainage and reduced tissue irritation and encrustation. Suitable for patients with confirmed latex allergy. For urethral and suprapubic use. Available in standard length and female length.
Enhances safety and comfort for latex sensitive patients.
Available in:
165814 – 5ml Size 14F, 12s/box
165816 – 5ml Size 16F, 12s/box
* 10, 12, 18, 20, 22FR also available on indent basis only