Your Healthcare Connection
< Back
BARDIA Silicone Elastomer Coated Foley Catheter 2-Way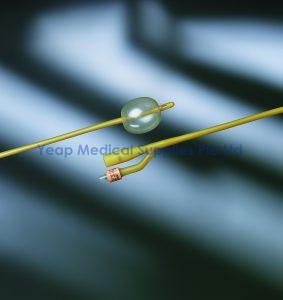 The BARD® silicone-elastomer coated latex Foley catheter is made from a hydrophobic material that rejects moisture. The silicone-elastomer coating provides protection against urethral irritation.
Available in:
123512A   – 10MLS 12F, 10s/box

123514A* – 10MLS 14F, 10s/box

123516A* – 10MLS 16F, 10s/box

123518A* – 10MLS 18F, 10s/box
*20, 22, 24FR & 3-Way 30ml 16,18,20,22,24FR also available on indent basis only
The BARD® 100% latex-free all-silicone Foley catheter is available in a variety of French sizes and balloon sizes, including pediatric.
Available in :
165814 – 5ml, 14Fr, 12's/box box
165816 – 5ml, 16Fr, 12's/box box
Other Available Sizes: 12Fr, 18Fr, 20Fr & 22Fr [IND], box