Your Healthcare Connection
< Back
CAIRE Freestyle Comfort Portable Oxygen Concentrator
CA-AS200-1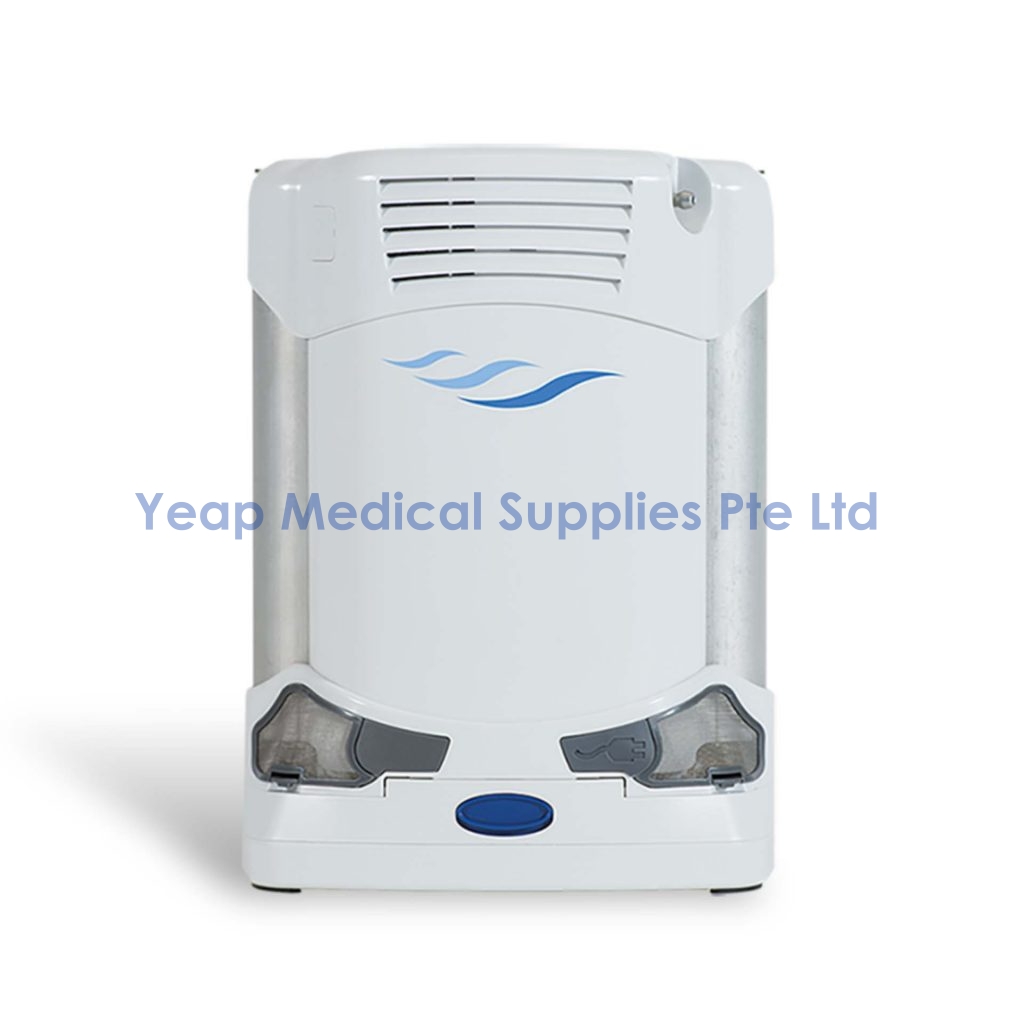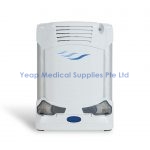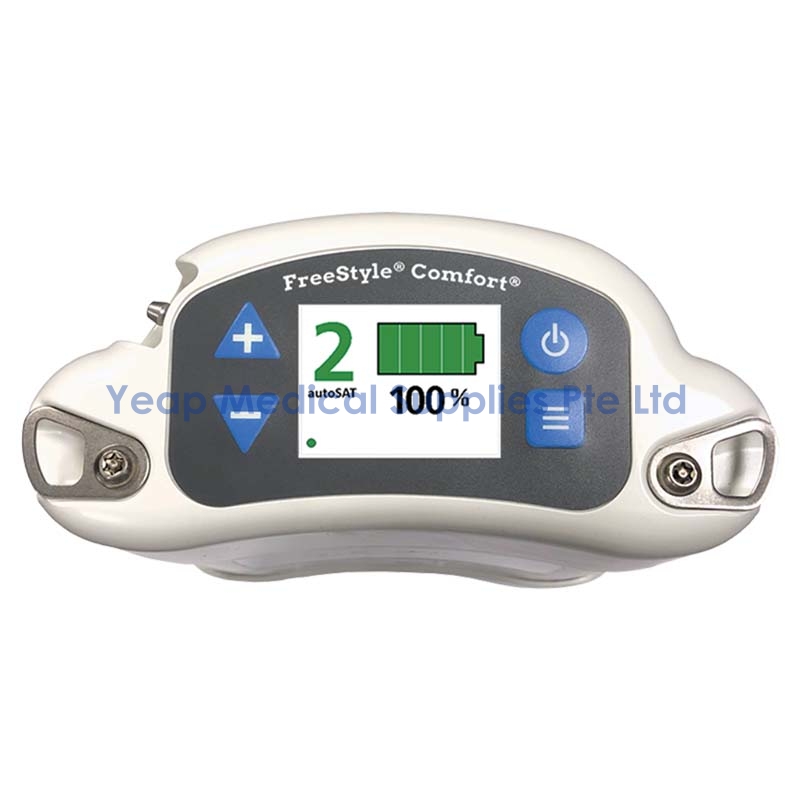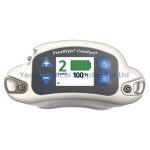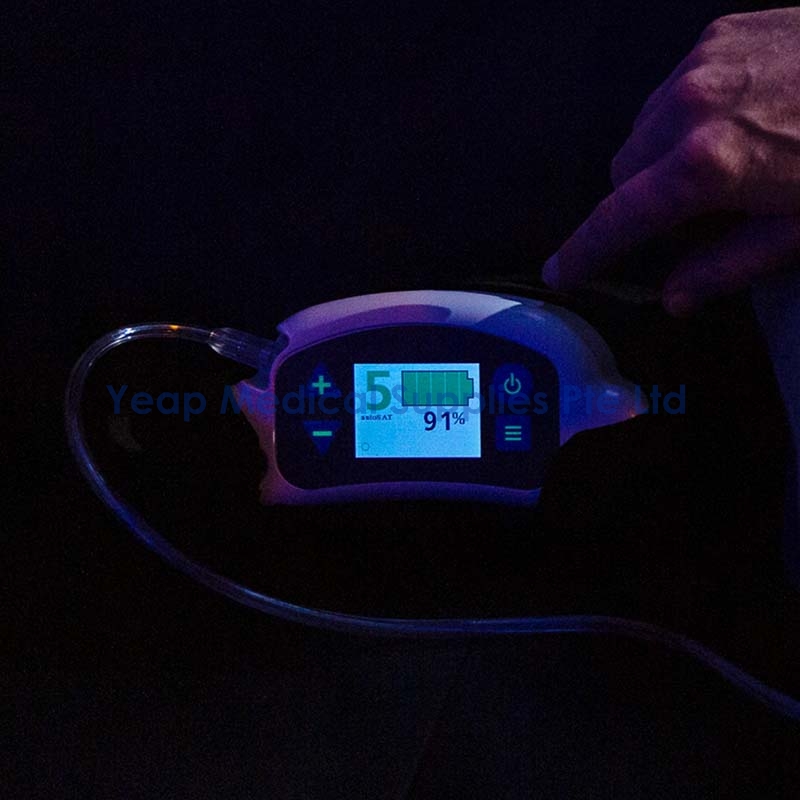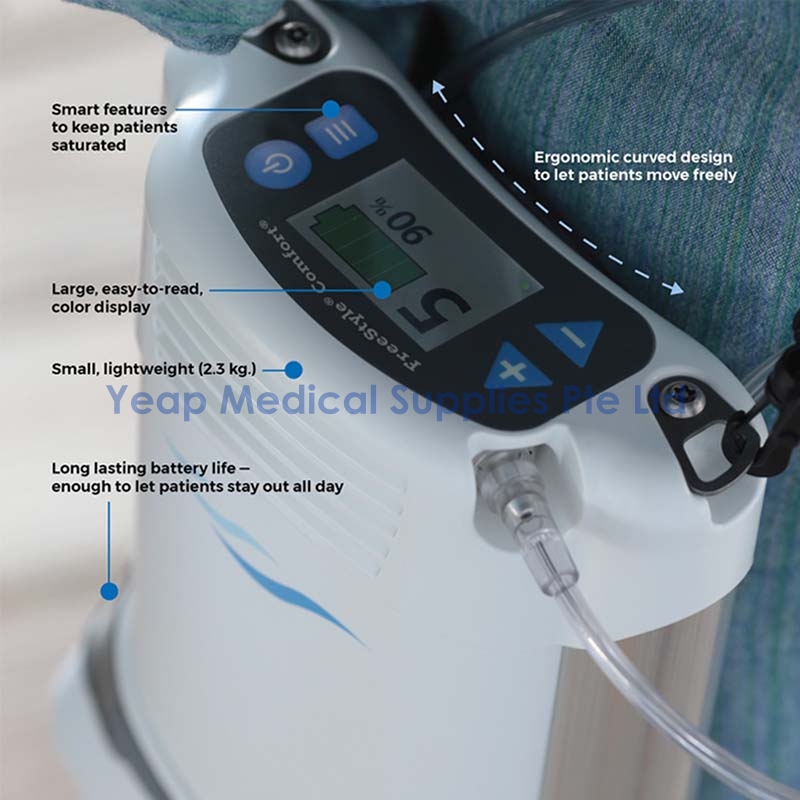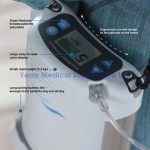 EXPAND YOUR COMFORT ZONE WITH THIS INNOVATIVE AND POWERFUL DEVICE.
The FreeStyle Comfort's lightweight, curved design hugs your body, so you'll hardly know it's there. It has the power to let you stay out all day long with greater flexibility to increase flow rates as your prescription changes. Patented smart oxygen delivery features ensure you get the oxygen you need, when you need it, keeping you comfortable and worry-free by adjusting to your automatically breathing patterns and level of activity.
The FreeStyle Comfort is incredibly simple and easy to use with just three buttons to power on/off the machine and adjust the flow to the desired setting – The only buttons an oxygen user is ever likely to need on a portable oxygen concentrator.
The large LCD screen shows current setting and remaining battery life in colour. Should the Comfort sound an alarm IE low battery or detached nasal cannula, the user will be prompted with an easy to understand graphic on the display to help troubleshoot the problem.
__________________________________
PRODUCT FEATURES