Your Healthcare Connection
< Back
Easymax Blood Glucose Meter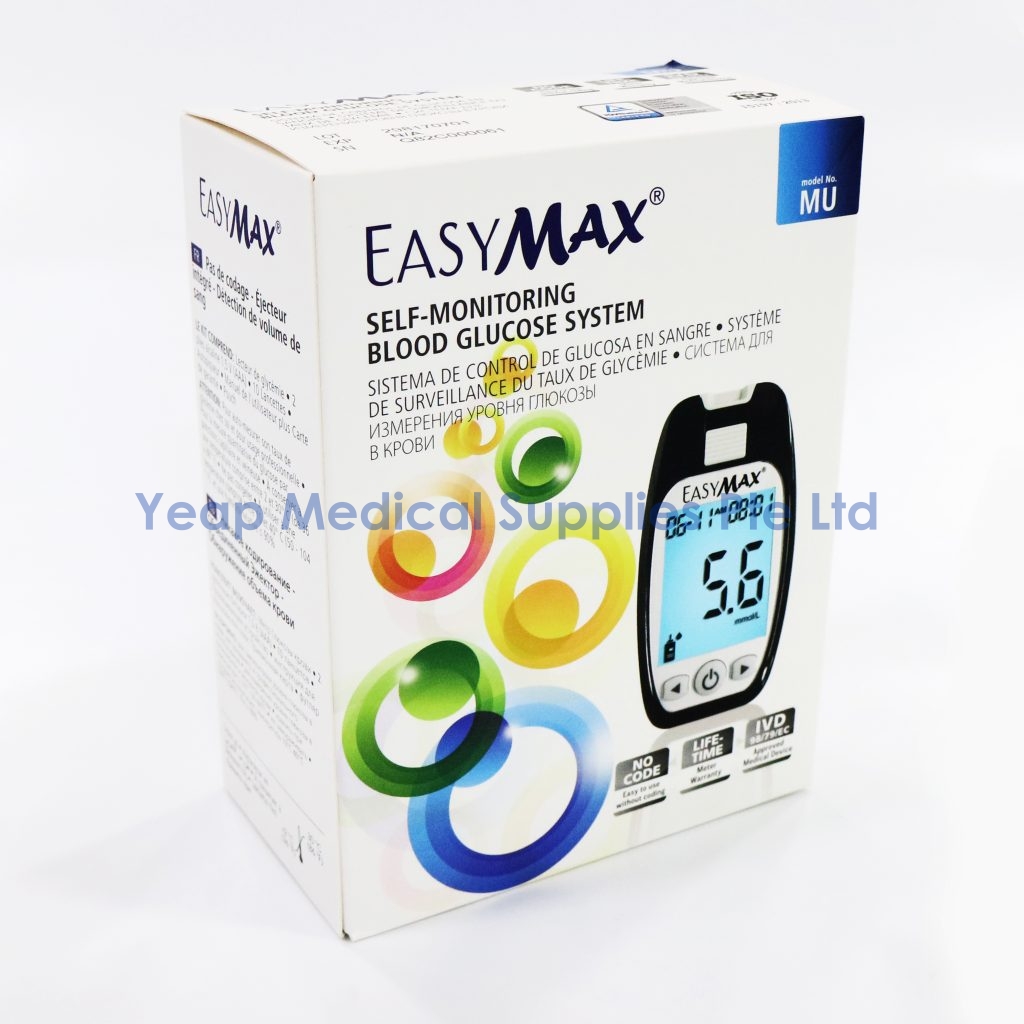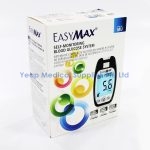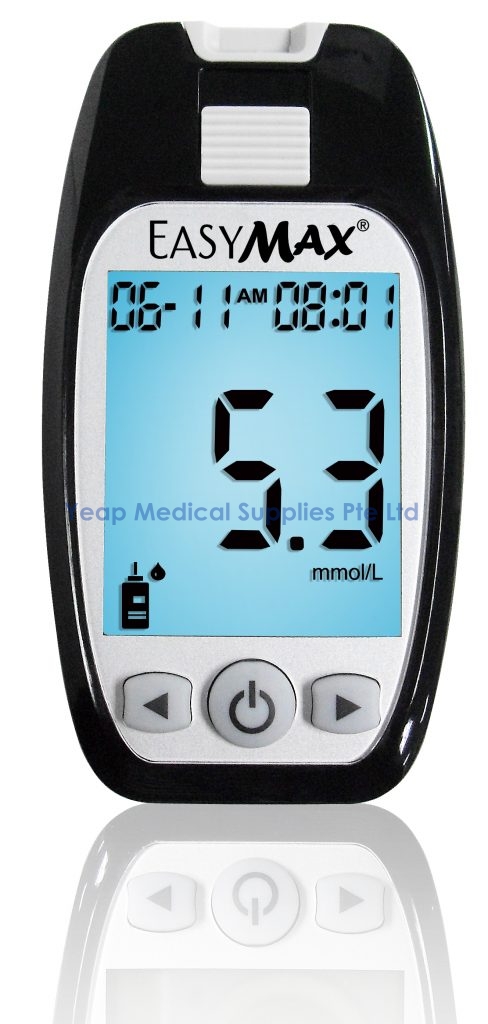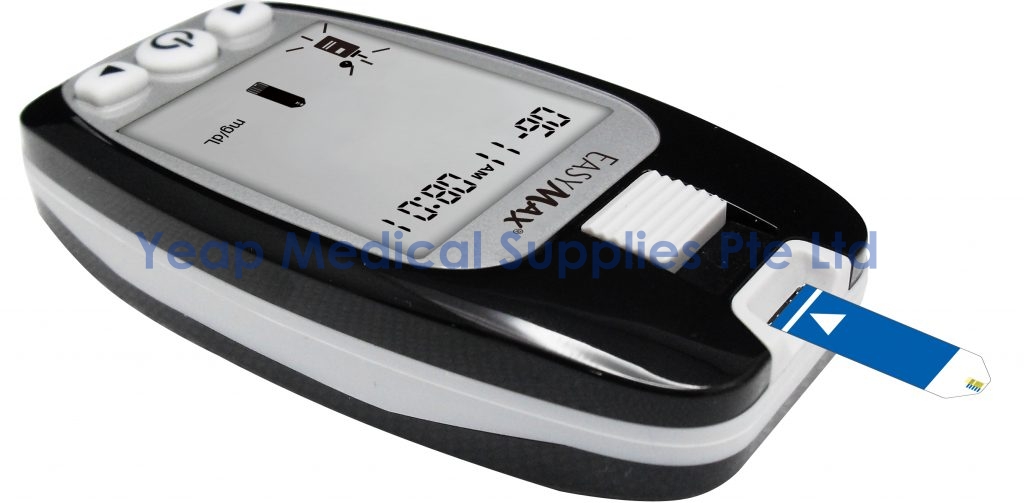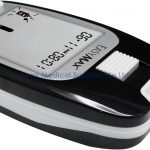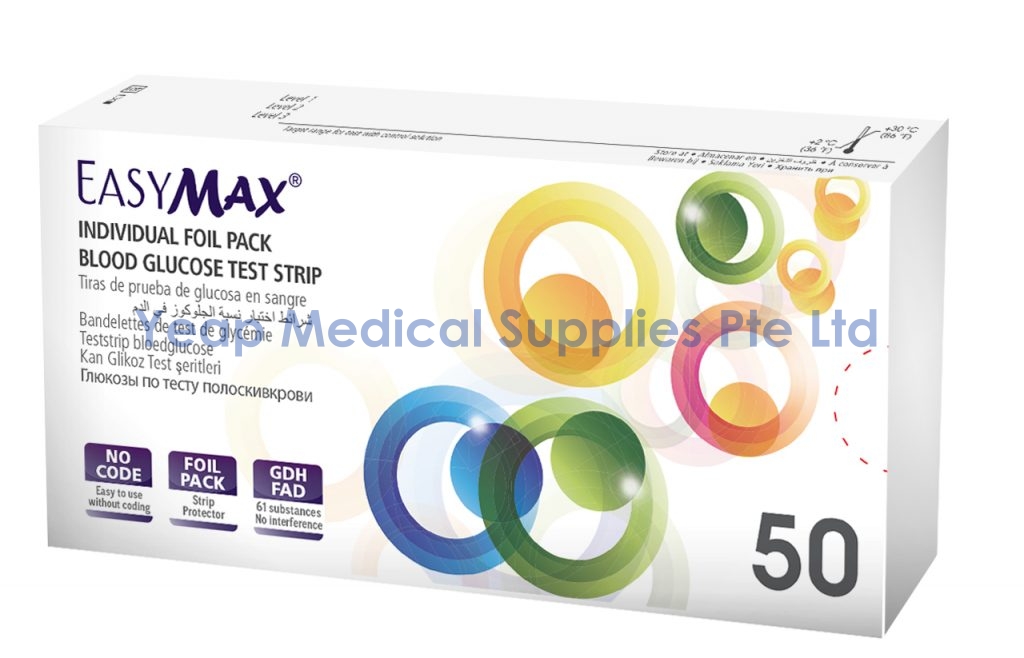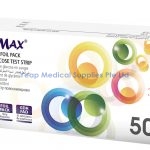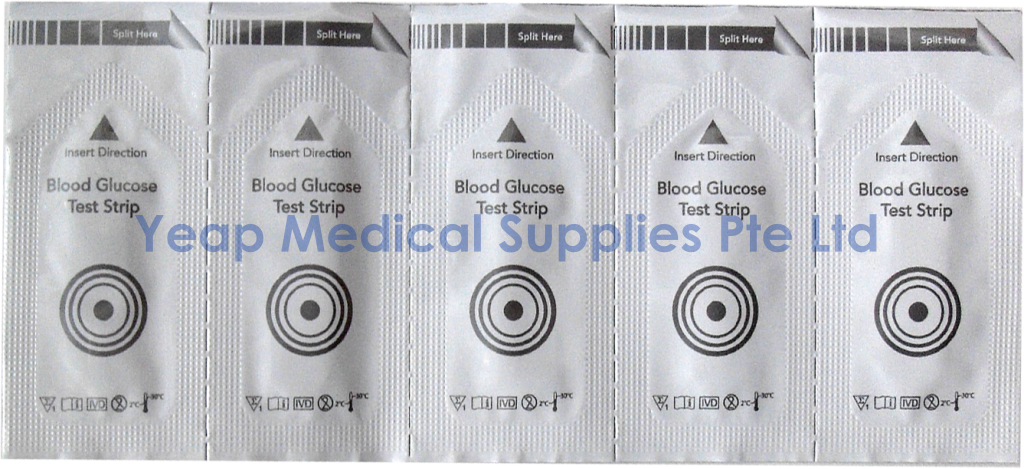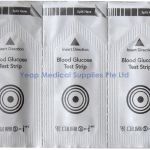 EasyMax MU self – monitoring blood glucose system is ISO 15197, CE and cGMP. This blood glucose meter machine is :
Fast ! able to test results in 5 seconds
Small ! with only 0.6 µl blood sample required
Long ! battery life for 2000 tests
Large ! memory capacity for 480 tests
Another quality product brought to the market by Yeap medical Supplies, this machine will be able to perform efficiently :
Technology – The latest Amperometric biosensor technology assures the maximum efficiency and convenience no matter in usability or time-saving.
Glucose Dehydrongenase FAD – EASYMAX® system uses Glucose Dehydrogenase FAD enzyme which has no interference with Oxygen, Uric Acid, Acetaminophen, Salicylates, Ascorbic Acid, Maltose and Galactose.
Blood Specimen – EASYMAX® system is designed for testing fresh capillary whole blood from fingertip, palm, forearm and venous whole blood.
No Coding Technology – EASYMAX® no-coding technology ensures that the correct code is automatically set any time a new test strips is inserted – so there are fewer
steps and no chance of inaccurate results due to a miscoded meter.
Measurement Range – EASYMAX® system displays results between 20 and 630 mg/dL (1.1-35 mmol/L). It can provide patients a secured monitoring when severe
hypoglycemia (low blood glucose) happened particularly. The guarantee for measuring extremely low values allows health care professionals to quantify the patients' blood glucose in complex situations that requires urgent and effective treatment.
EN ISO15197:2015
Neonatal blood  yes
1.1 – 35.0  accurate test range
HCT  practical 20-60%
SAFE  strip ejector
Multi user
HSA reg no. DE0018649
28G Lancets (sterile)
fine gauge, tri bevel tip for virtually painless sampling
consistent depth penetration
universal design to handle easily
for use with universal lancing device
protective cap to indicate safety of use if not broken
Blood glucose meter strips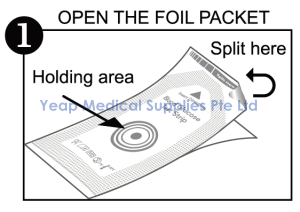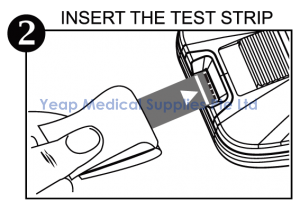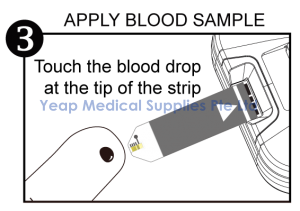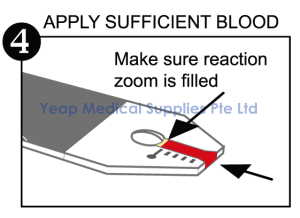 Available in :
EMAX-STARTERKIT1-MMOL – EasyMax Self-Monitoring Blood Glucose System (Blood Glucose Meter mmol & Pouch x 1 Set + Lancing Device x 1 Pc + Sterilance Lancet 28G x 10 Pc + AAA Battery x 2 Pc), 1 Set
EMAX-METERSET-MMOL – EasyMax Self-Monitoring Blood Glucose System (Blood Glucose Meter mmol & Pouch x 1 Set + Sterilance Lancet 28G x 10 Pc + AAA Battery x 2 Pc), 10 Set/Ctn
EMAX-TESTSTRIP50 – EasyMax Blood Glucose Test Strip, 50Pc/Box, 162Box/Ctn
EMAX-LANCET28G-50 – EasyMax Sterilize Lancet 28G, 50 Pc/Box
EMAX-CONTROLSOL-LOW – EasyMax Glucose Control Solution, Low, 50Bot/Box
EMAX-CONTROLSOL-NORMAL – EasyMax Glucose Control Solution, Normal, 50Bot/Box
EMAX-CONTROLSOL-HIGH – EasyMax Glucose Control Solution, High, 50Bot/Box