Your Healthcare Connection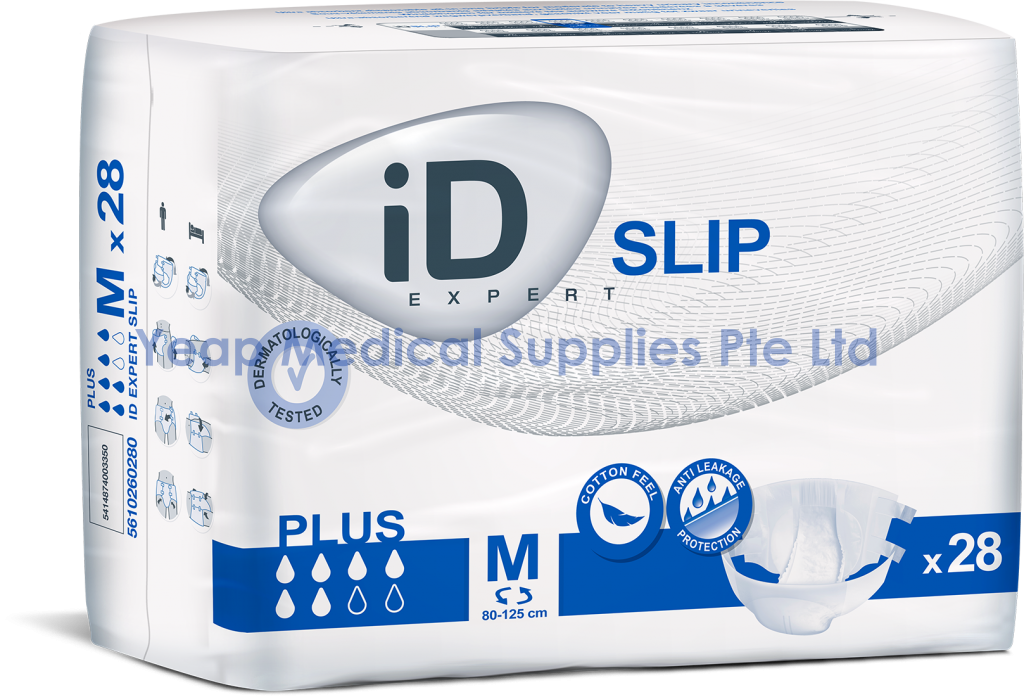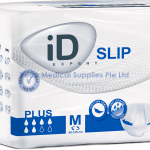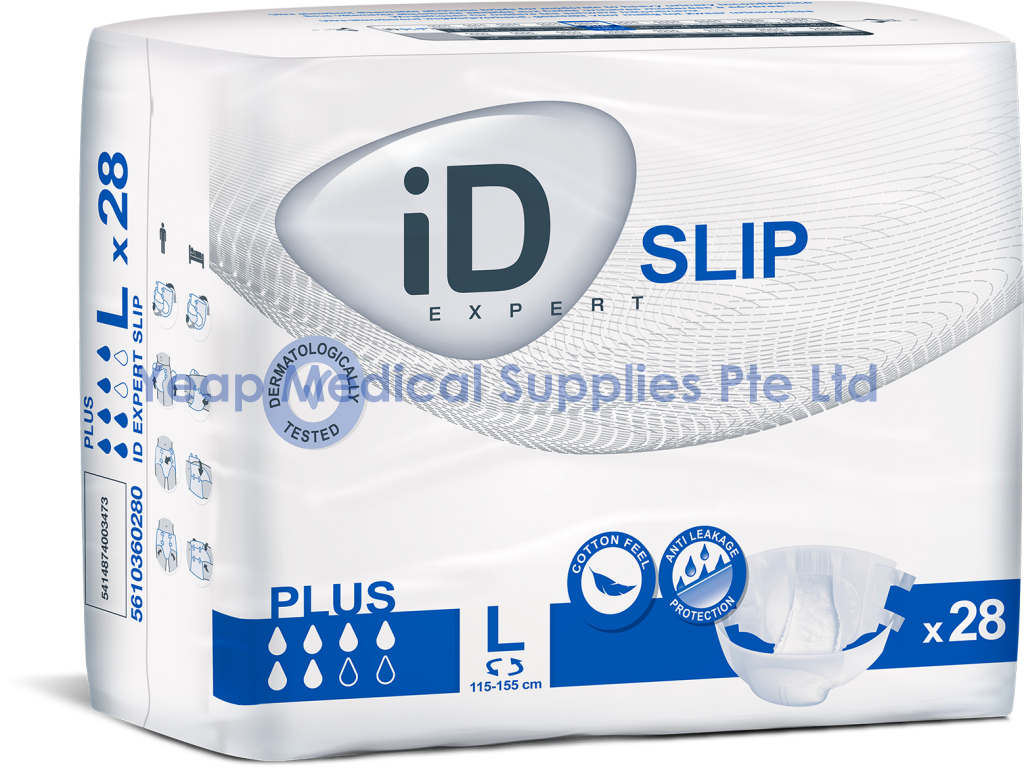 iD Expert Slip Diapers are all-in-one briefs offering an effective solution for managing morderate to heavy incontinence, With a high level of absorption, the all-in-ones provide the user with anti-leakage security and optimal comfort. They are particularly recommended for people with limited mobility or who are confined to bed.
ID diapers, from Belgium, has 7 Up-to-date features to meet the needs of users that provides a complete care economically. It has odour control that  prevents formation of ammonia smell. Fast absorption, reduce risk of rewetting, fast absorb & lock urine. Anti leakage, anti-leak cuffs. Cotton feel, soft textile backsheet, comfortable & discrete. Double wetness Indicator, 2 indicator instead of 1. Dermatologically tested, proven not to cause skin irritation. Latex free, zero allergen.
Available in :
5610260280UK – ID Expert Slip Adult Diapers, Plus, Medium, 28pcsx3bags/ctn(84pcs)
5610360280UK – ID Expert Slip Adult Diapers, Plus, Large, 28pcsx4bags/ctn(112pcs)