Your Healthcare Connection
Right click to enlarge image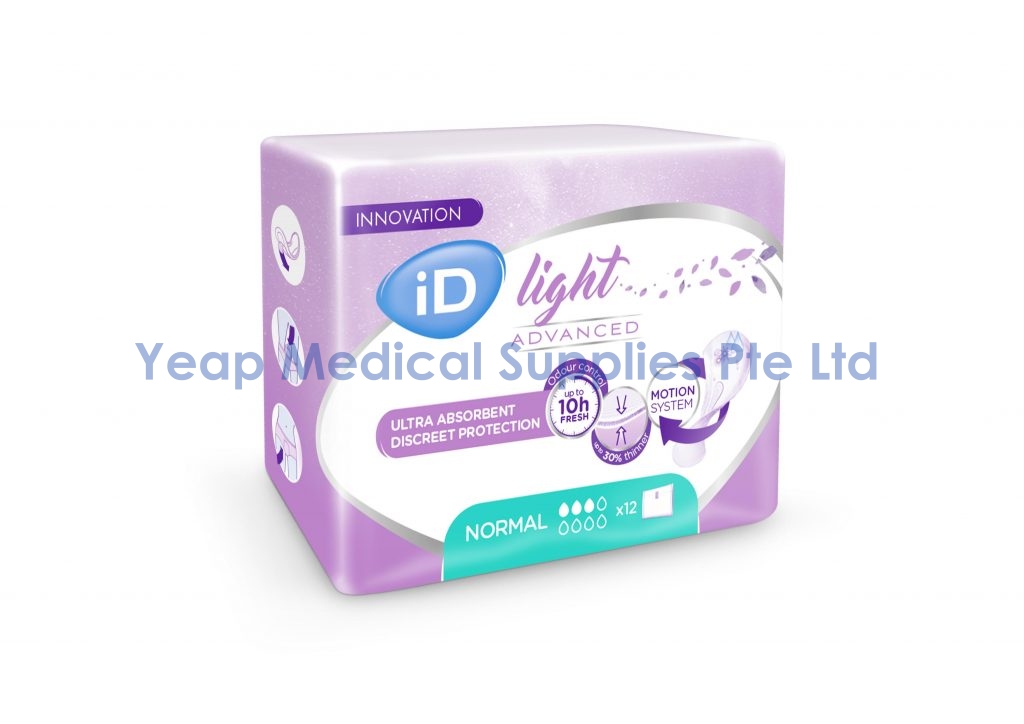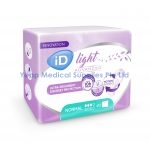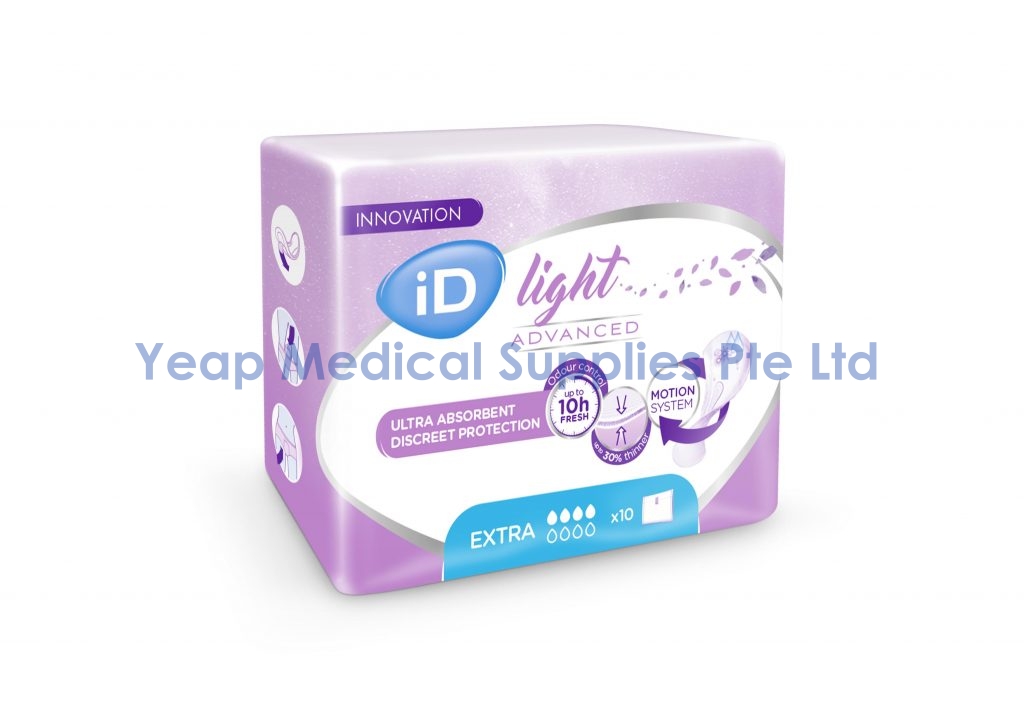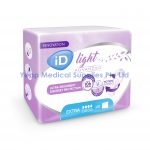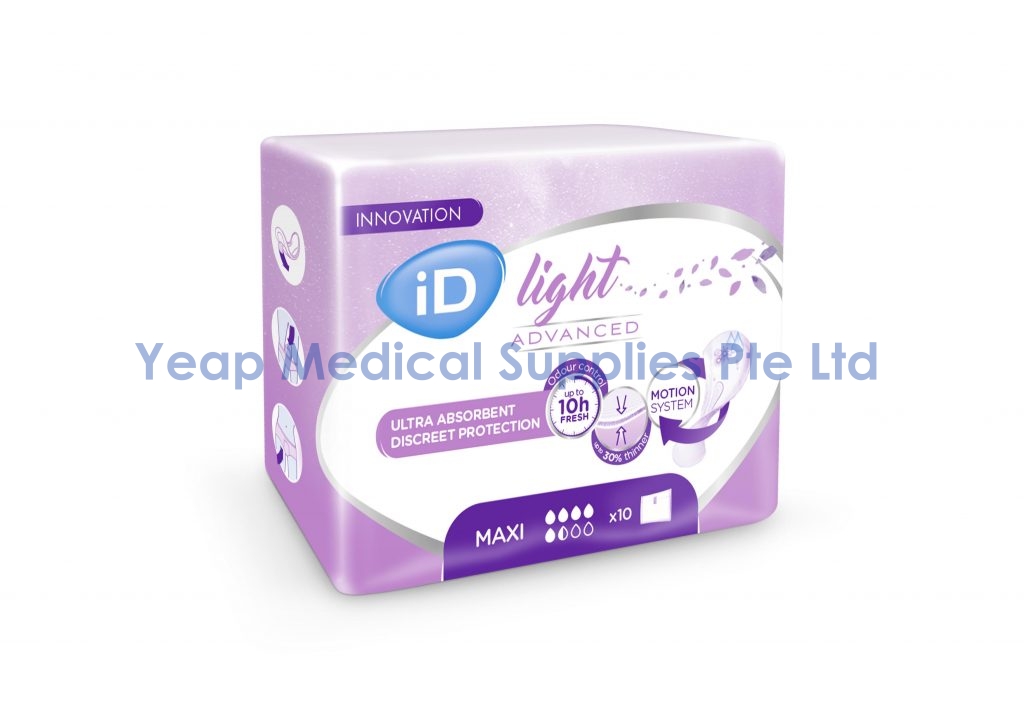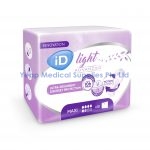 ID light is the brand that provides women with discreet bladder leakage protection. Products especially designed for women who have light bladder leakage and who want to continue to live their lives to the full.
ID light is the specialist brand for light feminine incontinence. A brand which is close to its customers and which understands the emotional and functional needs of women today. It offers innovative and technologically advanced solutions, with a view to strengthening users confidence and self-esteem.
ID light breakthrough by gearing away from inco pads that make female feel old, often, not attractive or sexy and sometimes unisex and unfeminine.
ID light is built with topsheet in combination with the highloft ADL feels softer and isŠmore flexible. New flu/SAP ratio resulting in better lab values (in combination with the new ADL). Stays in place more securely. All with femininity, comfort, discretion, cleanliness and security in mind.
The final result provides :
ULTRA DISCREET Soft, thin and flexible design that will fit discreetly under your clothes.
SKIN PROTECTION Camomile protects your skin and provides outstanding comfort.
ODOUR CONTROL Immediately locks away odour and wetness.
FAST ABSORPTION SYSTEM Maximum absorbency and fluid retention.
Available in :
5171030120 – ID Light TBS Normal, 28 x 10cm, N4, 12's/bag, 12 bags/ctn
5171040100 – ID Light TBS Extra, 35 x 12.5cm, N5, 10's/bag, 12 bags/ctn
5171055100 – ID Light TBS Maxi, 40.5 x 15.5cm, N6, 10's/bag, 12 bags/ctn