Your Healthcare Connection
< Back
Pulmo Aide 5650I Compressor Nebulizer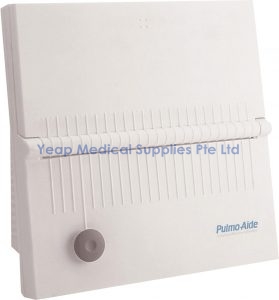 The DeVilbiss PulmoAide has been providing effective aerosol treatments for more than thirty years. The model 5650F is an approved compressor for use with TOBI (tobramycin solution for inhalation). The DeVilbiss PulmoAide is unmatched in quality, value and performance.
Features:
Portable, lightweight and robust design
Built-in storage compartment to hold nebuliser and tubing until needed again
Integrated handle for easy carrying
Easy set-up within seconds the PulmoAide is ready
75 % of the medication is deposited in the lungs with an MMAD of 3.6 – 4.0 mm.
High Aerosol output to reduce treatment time.
Available in
5650I — Pulmo Aide Compressor Nebulizer