Your Healthcare Connection
< Back
SCOTT JRT Jumbo Roll Tissue, Plain, 2ply, 9cm × 22.5cm × 400m, 1600's, 12 Rolls/Ctn
KC-24400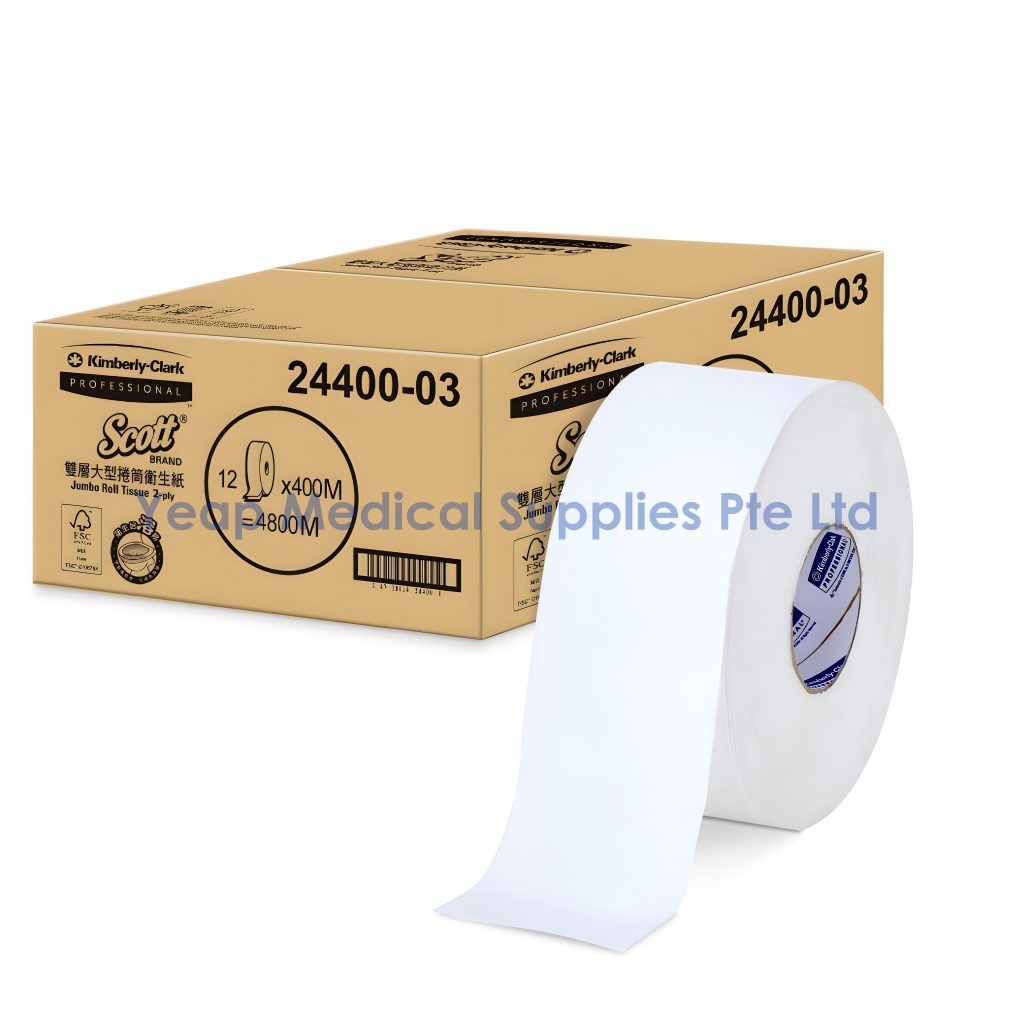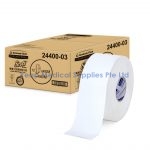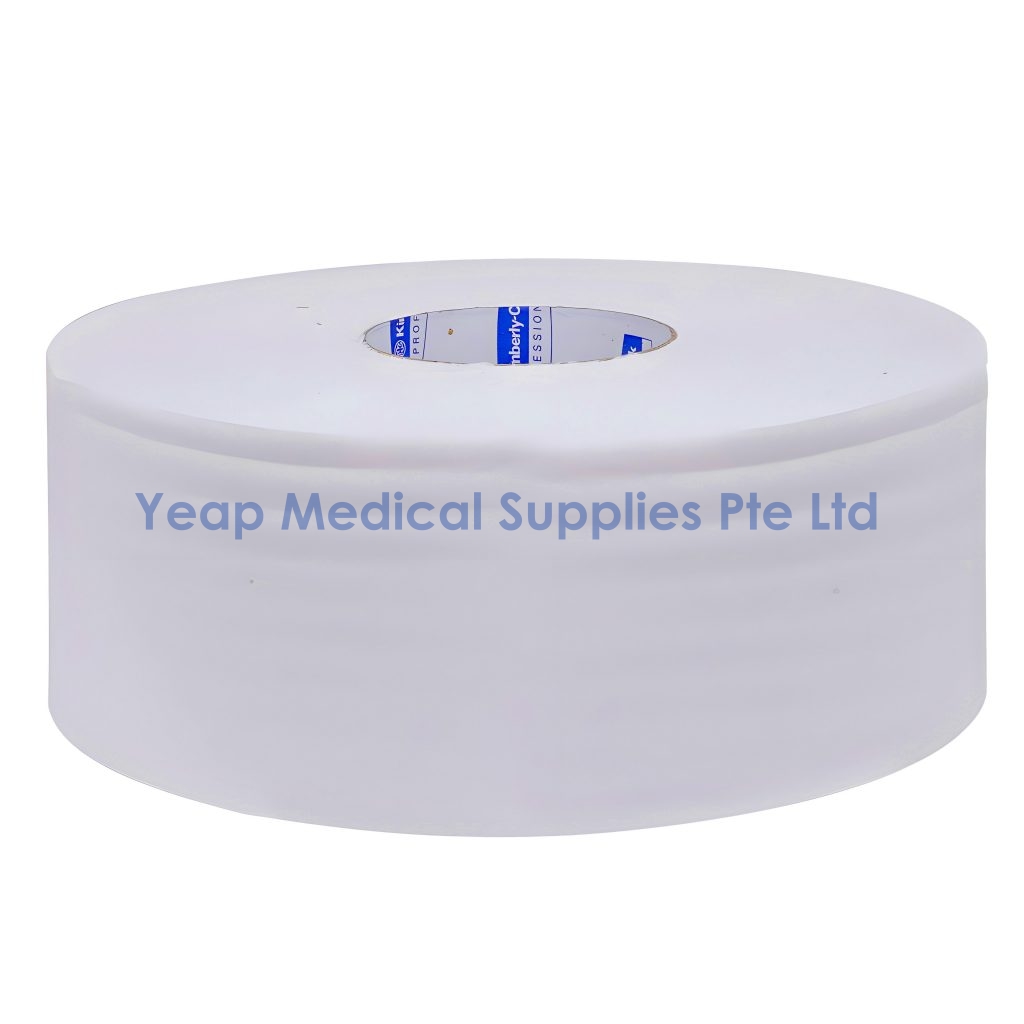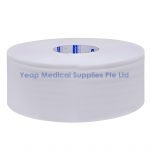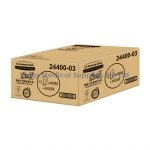 Quality, Efficiency, and Sustainability Unite
Introducing Scott® Jumbo Roll Toilet Tissues – a solution that combines quality performance, value for money, and environmental sustainability.
Key Features and Benefits:
Quality and Softness: Scott® Jumbo Roll Toilet Tissues are crafted for exceptional softness and absorbency. Made from 2-ply 100% VF material, they provide the comfort you need without compromising on performance.
Efficiency Redefined: Our high-capacity system is engineered to reduce janitorial maintenance, minimize runouts, and decrease waste and maintenance time. You can rely on a consistent supply of toilet tissue, ensuring uninterrupted restroom experiences.
Easy Dissolvability: These tissues are designed to dissolve easily in water, promoting plumbing and sewage system health. Say goodbye to clogs and plumbing issues.
Environmental Responsibility: We're committed to sustainability. That's why Scott® Jumbo Roll Toilet Tissues are FSC certified, reflecting a high level of environmental responsibility. Make an eco-conscious choice without compromising on quality.
Dispenser Compatibility: Our toilet tissues are compatible with the white Aquarius™ Jumbo Roll Toilet Tissue Dispenser, including both product codes 70260 and 70270. For added convenience, they also work seamlessly with the high-capacity twin Aquarius Dispenser (70210). Existing users can transition smoothly without disruptions.
Applications:
Commercial Facilities: Ideal for businesses and institutions where efficiency, quality, and environmental responsibility matter.
Public Restrooms: Ensure a consistently high standard of hygiene in public restrooms, reducing maintenance efforts and costs.
Healthcare Settings: Trust in the softness, absorbency, and easy dissolvability of Scott® Jumbo Roll Toilet Tissues for healthcare facility restrooms.
Experience the difference that Scott® Jumbo Roll Toilet Tissues can make in your hygiene maintenance routine. Quality, efficiency, and sustainability – all in one roll.