Your Healthcare Connection
< Back
YHMED Alternating Pressure Mattress 8″ With Pump QDC-8090(P3000PLUS)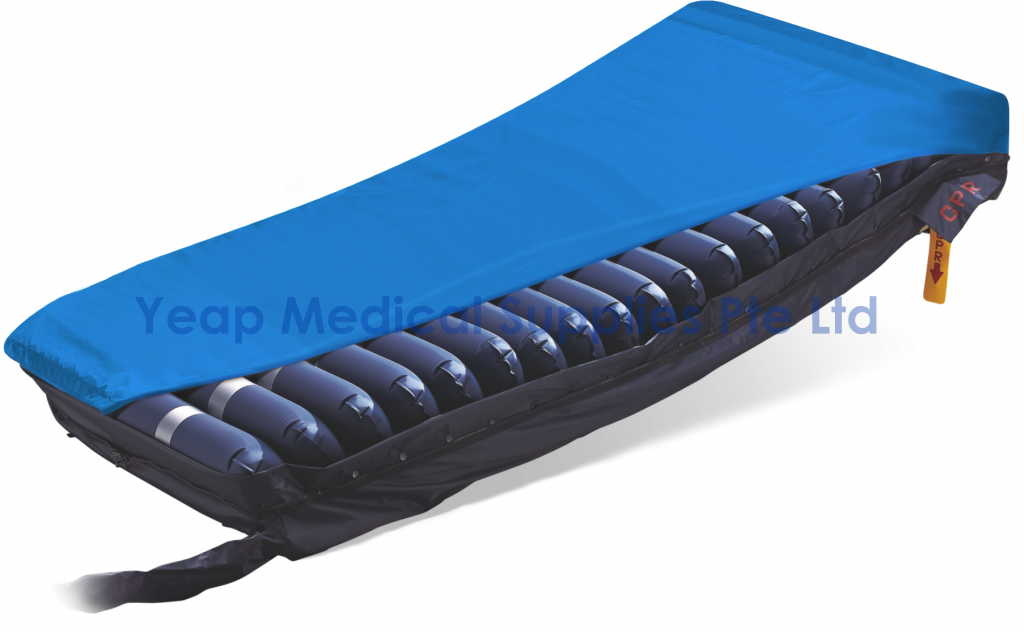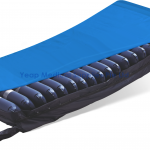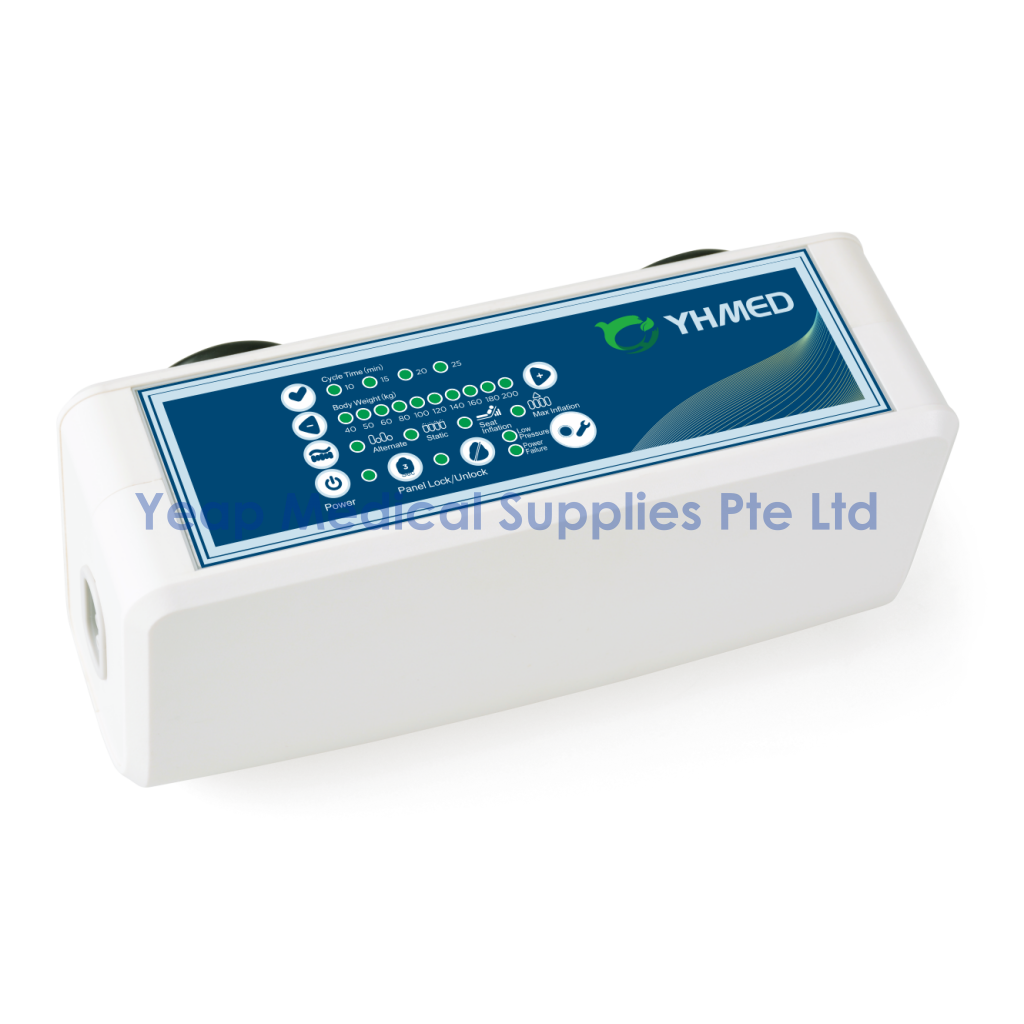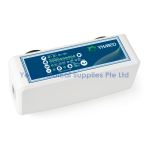 YHMED ALTERNATING TUBULAR MATTRESS WITH PUMP
For treatment of bedsores/ pressure ulcers
Model QDC-8090
Nylon TPU mattress material
Antimicrobial & Crib5 flame resistance
With advanced 2-directional stretch flame retardant cover
Comes with P3000 Plus Pump
Offers alternating pressure redistribution, static & seat inflate modes
With Smart Pressure Detection Technology
Adjustable cycle time & support weight
With audible buzzer & visible indicator alarm for low pressure, power failure & service support notification
Low noise level (19dB)
Inflated size: 200cm x 86cm x 21cm (LxWxH)
Weight capacity: 200kg
CHOOSE YHMED ALTERNATING TUBULAR MATTRESS FOR EFFECTIVE PRESSURE ULCERS TREATMENT & PREVENTION
As one of the advanced systems in the QDC Series, QDC-8090 Alternating Tubular Mattress with P3000 Plus Pump is equipped with a range of features in pressure ulcer treatment & prevention.
Crafted from durable nylon TPU material, this mattress is durable and has excellent flexibility and stretchability properties. This allows the mattress to conform to the body's contours, providing optimal support and pressure relief.
This Alternating Tubular Pressure Mattress is treated to have antimicrobial features, reducing the risk of bacterial growth and maintaining a hygienic sleeping environment for the patient.
The Crib5 flame resistance feature also provides an increased level of safety and peace of mind by significantly reducing the risk of fire propagation. This is especially important in environments where there may be a higher fire hazard, such as healthcare facilities or commercial spaces.
The innovative design of the pressure mattress pump incorporates alternating pressure redistribution and static modes, allowing for versatile usage.
The alternating mode replicates natural sleep movement patterns, redistributing pressure by inflating and deflating cells. This helps prevent long-term pressurisation of tissue and encourages healthy blood circulation.
In static mode, this YHMED mattress redistributes the body mass over a great surface area through a process of immersion, addressing the areas with high contact pressure. This ensures optimal comfort and support, even during extended periods of immobility.
To have better support on the sacrum area, Alternative + Seat Inflate Mode or Static + Seat Inflate Mode can be used instead to create an additional increase in the mattress pressure.
There are also 4 available cycle times to choose from (10min, 15min, 20min & 25 min), allowing customised and tailored pressure redistribution based on individual patient needs.
Equipped with Smart Pressure Detection Technology, this compressor stops pumping when the system achieves the desired pressure settings, making the system more durable and prolonging the mattress's lifespan.
Boasting an alarm with an audible buzzer and visible indicator, it notifies the caregiver of low pressure, power failure, and service support requirements. This ensures that caregivers are promptly alerted to any unusual situations, allowing for immediate intervention.
With a low noise level of only 19dB, it ensures a peaceful and uninterrupted sleeping environment without unnecessary disturbance. A quiet environment is conducive to rest, especially for patients who are already dealing with discomfort or pain.
Furthermore, the pump features a panel lock/unlock function, preventing accidental adjustments and maintaining the desired settings.
___________________
P3000 PLUS PUMP SPECIFICATIONS
| | |
| --- | --- |
| Dimension (L x W x H) | 30cm x 13.5cm x 11cm |
| Case Material | Flame Retardant ABS |
| Supply Voltage | AC 220-240v, 50 Hz; 100-120v, 60 Hz |
| Operating Cycle | 10/15/20/25 Min Selectable |
| Air Output | 8 – 9 L/Min |
| Output Pressure Range | 50 – 120 mmHg |
Available in: 
QDC-8090(P3000PLUS) – YHMED 8.0″ Alternating Tubular Mattress W/P3000 Plus Pump