Your Healthcare Connection
< Back
ROCHE SD Biosensor SARS-CoV-2 Rapid Antigen Test Nasal, 25 Test Kits/Box
ROCHE-9365397043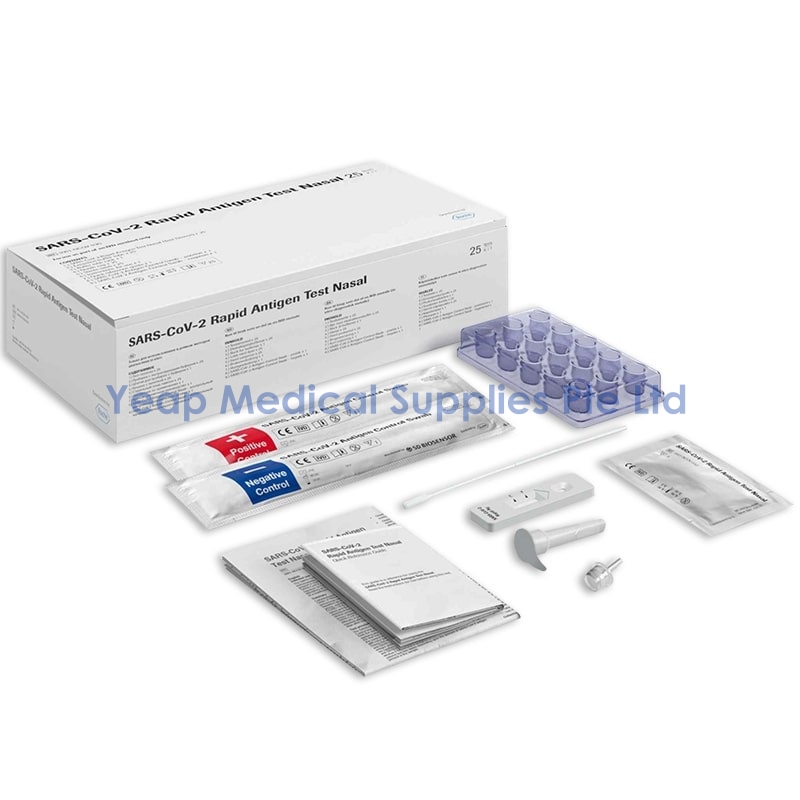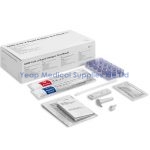 THE SARS-COV-2 RAPID ANTIGEN TEST NASAL ENABLES FAST DECISION-MAKING TO HELP PREVENT FURTHER SPREADING.
The SARS-CoV-2 Rapid Antigen Test Nasal provides rapid results for fast decision-making at the point of care.
Decision-making on self-isolation for symptomatic patients or asymptomatic individuals with a known or suspected exposure to SARS-CoV-2 can help reduce the risk of passing on the virus. Infected patients who go into quarantine help to protect their contacts such as family, friends and co-workers.
As an additional option, rapid point-of-care tests can fill the gap if lab capacities are challenged by an exceptionally high demand for PCR testing. Point-of-care tests can also facilitate testing when traveling to a test location is not possible.

________________
TESTING PROCEDURE
________________
KIT CONTENTS
________________
AUTHORISED BY HSA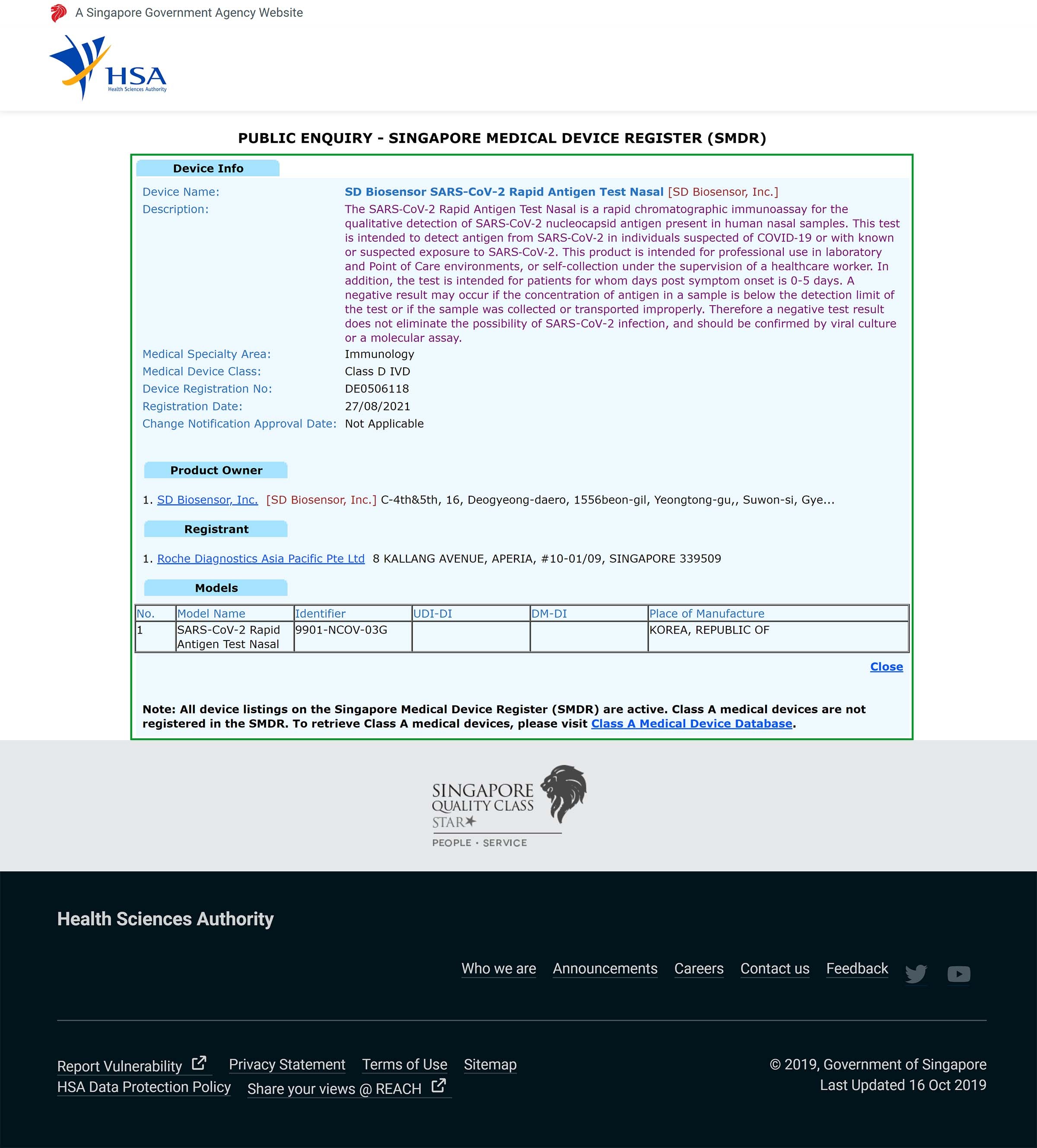 ** FOR USE BY HEALTHCARE PROFESSIONAL ONLY **
________________
Available in:
ROCHE SARS-CoV-2 Antigen Self Test Nasal, 5 Test Kits/Box